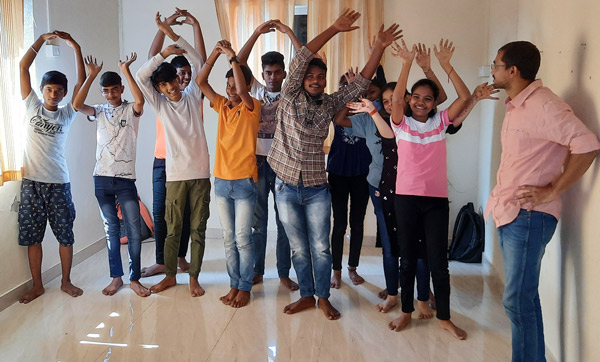 Learning Through Theater
Confidence, communication, critical thinking and discipline! These are the qualities the artisans felt were most important for their children to develop. With these skills, they felt, their children would be prepared for a successful future in any endeavor. To capture the children's attention, what could be better than a Theater Project? Through the medium of theater, the children hone communication and presentation skills. They learn to work as a team, write scripts and analyze meaning. It's all fun and lively, but the life lessons are dramatic.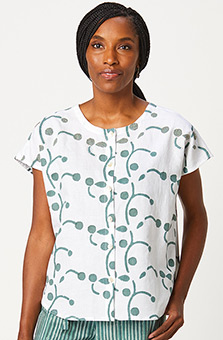 Savya Top - White/Sage
$68.00–$72.00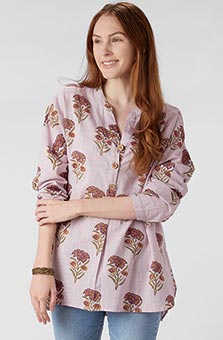 Manipur Tunic - Lilac
$118.00–$124.00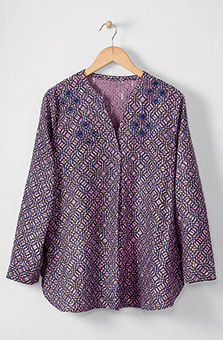 Damini Tunic - Amethyst
$88.00–$92.00
Write a review
---
manipur tunic medium
May 30, 2021 | By Barbara Kaplan
This tunic was much too large for me. I have returned it to exchange for a small size.
---
Perfect summer shirt
May 2, 2022 | By Alex N
I expect this shirt will be in heavy rotation this summer. It's not too sheer, but nonetheless lightweight and perfect for steamy summer days. The colors go well with jeans, and with a few bracelets and linen pants, this shirt can dress up easily. Be aware the cut is a little on the boxy side, giving you flowing comfort rather than a snug style.
---