Running Stitch To Success
The charming hand embroidery on all MarketPlace garments is an important part of the empowerment program. Because it can be started with minimal training, it allows women to get a quick start on earning much-needed income. They can also fit it into their own schedule of household and childcare responsibilities by working at home without having to pay for childcare or equipment.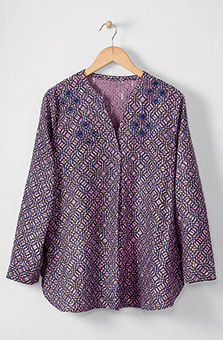 Damini Tunic - Amethyst
$88.00–$92.00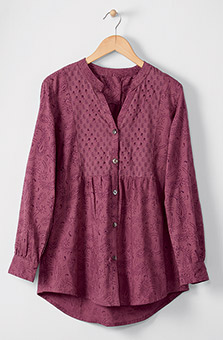 Latika Shirt - Plum
$74.00–$78.00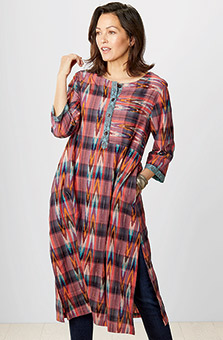 Avanti Kurta - Dusty plum/Multi
$98.00–$102.00
CUSTOMER REVIEWS





Cheerful and comfortable
Sep 14, 2021
By Heather
Comfortable tunic in a complex ikat featuring coral and teal. I got it 3 days ago and have worn it twice already.





Manipur Tunic
Sep 6, 2021
By Barbara
Love the lightweight cotton and lovely colors. Haven't washed it yet, so hope the colors hold.