Artisanal Opportunities
MarketPlace works with small groups of fabric artisans who are keeping alive traditional weaving and dyeing techniques. They block print by hand, hand batik and weave the fabrics that become unique MarketPlace products. These exacting and labor-intensive practices increase employment for artisans in and outside of the city.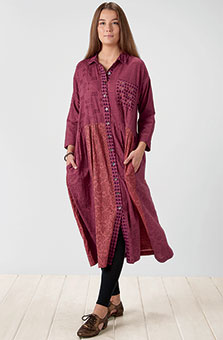 Manisha Dress - Plum
$110.00–$116.00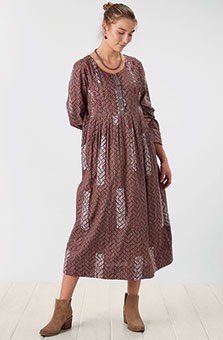 Geethali Dress - Dusty plum
$92.00–$98.00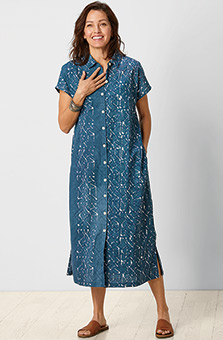 Varani Shirt Dress - River/White
$92.00–$96.00
CUSTOMER REVIEWS





Lovely unique dress
Aug 7, 2021
By julia
So happy with this lovely dress - although the XS is still quite roomy. Beautiful "shadow" print in a unique color combination and shell buttons. Well designed and fabricated with accent embroidery. I know this dress will be a favorite.





Exactly as expected
Apr 1, 2021
By Brigitte Giber
Thank you for the fast shipping; love this dress and the weight of the material, more for days under 85degrees, not for really hot summer days. I'll wear this for everyday, less for really special occasions. It is very generous in the cut for a small, I typically wear an 8 and I have plenty of room; very nice embroidery on the flowers.





Manisha Dress
Mar 29, 2021
By Mary E Donohoe
The dress is very well made and very comfortable. It is true to size. It will be nice to wear in the warmer weather.