The Lockdown's Unexpected Bright Spot
Before the pandemic, the artisans' small homes were used in shifts as family members had different work or school schedules. It was perfectly normal for people to eat and even sleep at different times. Now families find themselves eating together every day. The artisans report that this may be the only good thing to come out of this, as they enjoy each other's company at meals. Food preparation has also become a group activity. The only problem is accommodating different tastes at the same time! See how the women artisans have been dealing with these challenging times.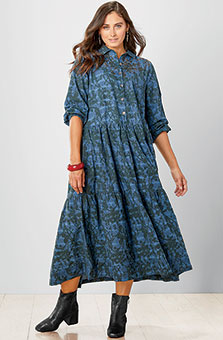 Sohini Tier Dress - Lake
$176.00–$182.00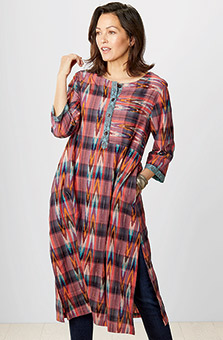 Avanti Kurta - Dusty plum/Multi
$98.00–$102.00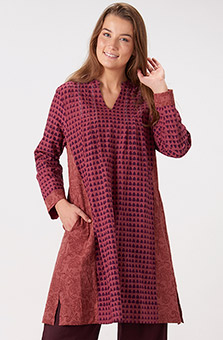 Meenal Kurta - Plum
$84.00–$88.00
CUSTOMER REVIEWS





Love the cut and color of this garment
Oct 5, 2021
By Lyn Z...
Was looking for something long and not body skimming and this fit the bill! Pretty color and patterns.





Love it
Sep 8, 2021
By Marcia Prather
Fun dress to wear. Loose fit.