Embroidery Key To Independence
How can little stitches add up to empowerment for women? Since hand embroidery can be done without special equipment, the women can do it at home. They can also do the work on a schedule that suits them. Many women collect the pieces from the workshops after they have cooked, cleaned, and taken their children to school. They complete the embroidery in the evenings while their children study or sleep. Flexibility is beautiful…and empowering.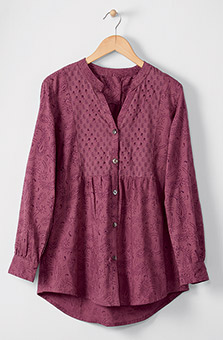 Latika Shirt - Plum
$74.00–$78.00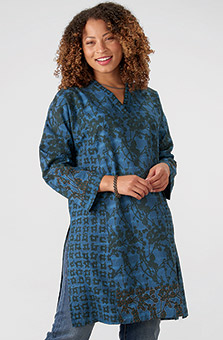 Sanika Kurta - Lake
$138.00–$144.00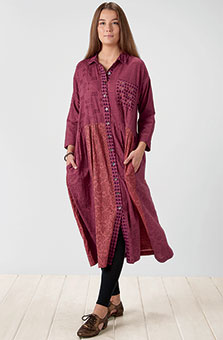 Manisha Dress - Plum
$110.00–$116.00
CUSTOMER REVIEWS





Versatile top
Sep 8, 2021
By Marcia Prather
Great top. Could be worn as a dress.