Thinking Of Others Even During Hard Times!
When the lockdown order came down, many of the artisans responded by thinking about others. Even before the medical experts recommended them, they somehow knew masks were going to be important…so they decided to sew some. Using chindis, scrap fabric, they came up with a design and made face masks not only for themselves, but for their neighbors. They found a safe way to distribute over 300 masks, free of charge.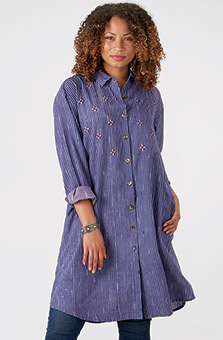 Rima Shirt - Amethyst
$112.00–$118.00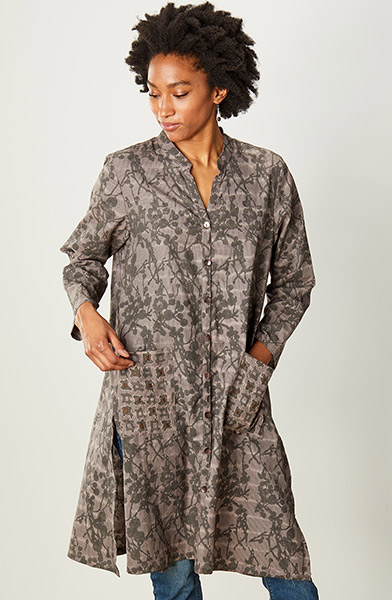 Tarini Shirt - Mushroom
$142.00–$148.00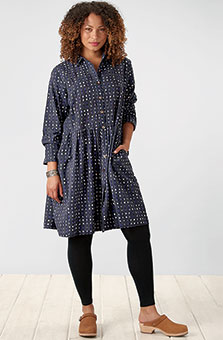 Rajni Dress - Mineral
$88.00–$92.00
CUSTOMER REVIEWS





Love this shirt
Sep 9, 2021
By Cappy Robnett
Beautiful material & perfect fit. True to size





Fun shirt can double as a dress
Sep 6, 2021
By Diane Walker
Great fabric, great workmanship; very cute with leggings. A little long for a shirt, a little short for a dress, but if you like this length this is a terrific purchase.





Love it
Sep 6, 2021
By Sue
This cut is flattering and feels soft and easy. Really nice for travel.