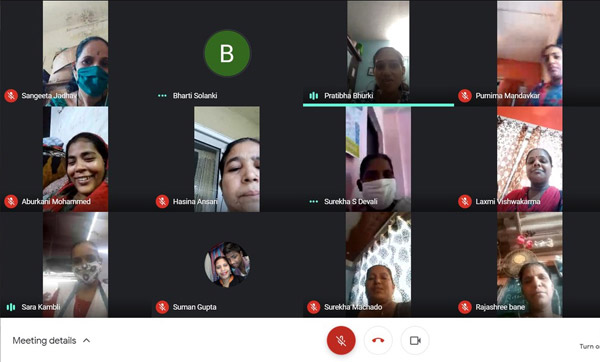 Embracing Technology
Our development model incorporated a lot of personal interaction and group meetings. After the lockdown we had to come up with new ways to keep in touch with the artisans and their children. Technology was the answer, but there were some obstacles to overcome: limited access to smartphones, unreliable network coverage, and the need for everyone to learn (intimidating) new skills. But never underestimate the women! They took on the challenge with determination and humor, and now Google Meets, Zoom and "muting" have become household words. To read on visit our blog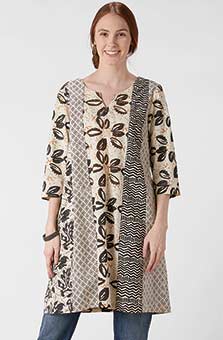 Jaya Organic Kurta - Black/Natural
$132.00–$136.00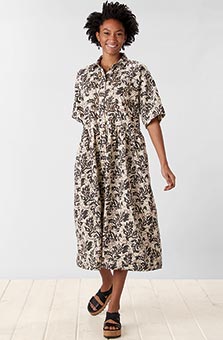 Manisha Organic Dress - Black/Natural
$162.00–$168.00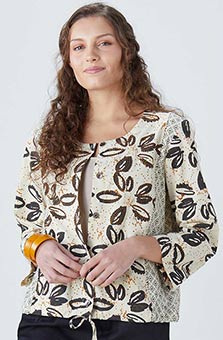 Surita Organic Jacket - Black/Natural
Write a review
---
Nahila dress
Jun 4, 2022 | By Kathleen Harris
I'm 5'2" and the extra small ran big will have altered since I like the dress so much. Doesn't appear large fitting in photo. That is why a four star.
---
Beautiful and unusual pattern
Jun 20, 2022 | By Rochelle Gatlin
The pattern and the embroidery are really unusual and classy. Although somewhat too expensive, I love this shirt.
---
Love the fabric. But much too big
Aug 23, 2022 | By Janet
I love the fabric but the cut much too big. I'm short so it's much too long and much too ample. I returned it.
---
More please
Oct 25, 2022 | By Rosemarie Fabien
I love this product and would buy it in other colors and materials. The 3/4 sleeves are key.
---
wonderful
Oct 26, 2022 | By Beverly Young
this dress is wonderful. the quality is better than I hoped and it's comfortable and lightweight for the hot summers here in Florida. I love it!

---