Design In A New Light:
At an organizational level we have had to redesign many systems, procedures and structures to accommodate new realities. For example, our designer Adele Mattern could not make her usual trips to India to work with the women at the embroidery workshops and finalize the lines. Instead we changed to replace in–person meetings with more Zoom calls, WhatsApp messages and by sending tons of photographs and samples back and forth. It was a cumbersome process, but it worked more smoothly with time and experience.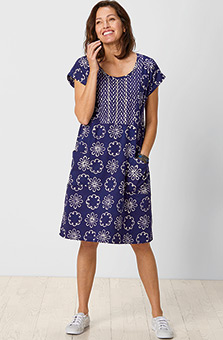 Nasreen Dress - Navy/White
$79.00–$82.00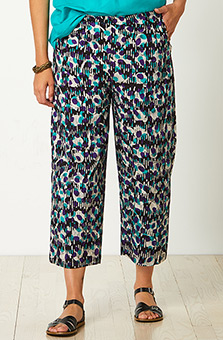 Kesari Pant - Black/Multi
$72.00–$76.00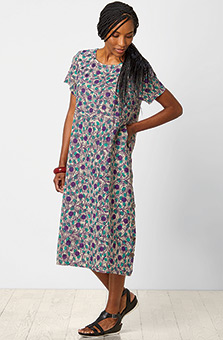 Sandhya Dress - Flax/Purple
$118.00–$122.00
CUSTOMER REVIEWS





Soooo fine!!
Jun 30, 2021
By Jane McCune
I've bought many items over the years from MarketPlace Handiwork of India and I truly admire everything they make. The dress I recently purchased is wonderfully comfortable and ever so attractive. I'm making special jewelry to match the colors in the skirt. I love it!!





Comfortable and very attractive
Jun 8, 2021
By Rochelle Gatlin
I really like the combination of black top and printed shirt. It looks quite elegant, and will go especially well with the flax colored jacket I also purchased from MarketPlace.





Najma Dress - Black/Multi
Jun 5, 2021
By Mary Lou
The dress arrived within the promised time frame. It is lovely. Vibrant colors and fits fine for what I wanted. A friend was visiting when it arrived. She took my catalog and sticky tabbed 10 items. I have bought several pieces from MarketPlace India in the past and ALWAYS VERY HAPPY with my purchases.





Cute and comfortable
May 26, 2021
By Gayle Larson
Great dress. Very well made and comfortable.