Valuing Their Independence
When the artisans met to discuss "values to live by" they decided "independence" was central to their lives now. They had to break a lot of rules and overcome many obstacles in order to have the freedom to make their own decisions. MarketPlace has sponsored numerous programs dealing with concepts such as decision-making, rights and respect which have helped the women as they find their own power. They are using their independence to make decisions which can improve the future of their families and communities.
Renuka Tunic - Celery
$68.00–$72.00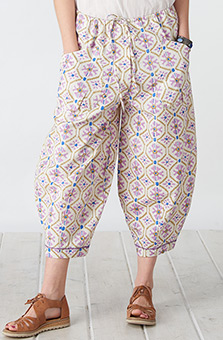 Dhulia Pant - Flax/Crystal rose
$69.00–$72.00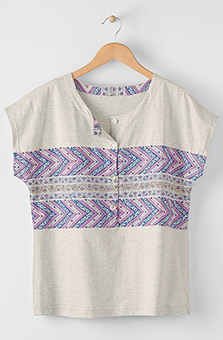 Tivisha Henley Top - Oatmeal/Multi
$52.00–$56.00
CUSTOMER REVIEWS





Perfect for summer
Mar 29, 2021
By Carolyn
This shirt is so airy and light. It will be perfect for summer weather. Can be dressy or casual. Very well made.