Celebrating Accomplishments
Grades 10 and 12 national exams are crucial events for students in India and results play a large part in determining future education and career options. Preparations for the tests can be grueling and the children really feel the pressure. The Armaan Club recently worked with 31 students who took the exams. Everyone of them passed! Since physical celebrations were not possible during Covid, the students celebrated by posting pictures, video messages, poems, and songs to thank their parents and program leaders for their support and help.
Sanoli Organic Tunic - Jade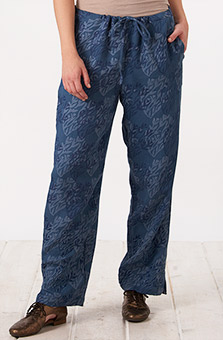 Neera Pant - Ink blue
$79.00–$84.00
CUSTOMER REVIEWS





Part of a great combination
Jun 23, 2021
By Rochelle Gatlin
I bought this along with the matching long shirt. Wearing them together is a double pleasure -- a beautiful outfit. Although I usually order medium, I am glad I ordered a large in these pants. I really appreciate how MarketPlace provides the actual measurements of the garment.