Design In A New Light:
At an organizational level we have had to redesign many systems, procedures and structures to accommodate new realities. For example, our designer Adele Mattern could not make her usual trips to India to work with the women at the embroidery workshops and finalize the lines. Instead we changed to replace in–person meetings with more Zoom calls, WhatsApp messages and by sending tons of photographs and samples back and forth. It was a cumbersome process, but it worked more smoothly with time and experience.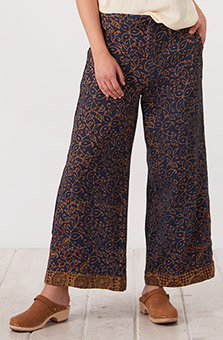 Sangli Pant - Navy
$88.00–$92.00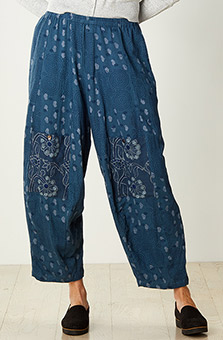 Field Pant - Ink blue
$82.00–$86.00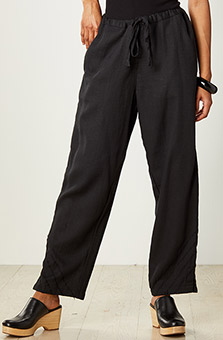 Neera Pant - Black
$72.00–$76.00
CUSTOMER REVIEWS





Always beautiful, always comfortable
Sep 17, 2021
By Karen Gleeson
These pants are another success from the MarketPlace women who make such beautiful garments. I am delighted to have drawstrings back, as I can now make the waistbands tight or loose as I need. For some reason, the elastics on the previous pants were always tighter than the pants themselves. But, as always, the designs and fabrics are beautiful and I often get complimented when I wear MarketPlace clothes, and am asked where others can get them. Thank you again.