COVID-19 Takes Out Public Transit
Mumbai depends on its incredible and multi-part transportation system. The trains normally move 7.5 million commuters every day; it has the largest organized bus network in India; and thousands of taxis, rickshaws and hire cars fill in any transportation gaps. With the pandemic all this disappeared overnight. The women had to find a way to move large bundles of fabric between scattered cooperatives. Somehow, they managed, even if it meant finding a rare private vehicle to hire at 3 times the normal rate. To read on, visit our blog.
(Photo Credit: The Indian Express)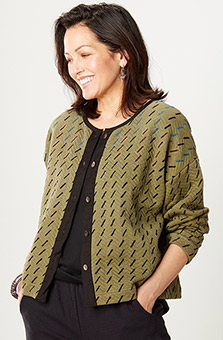 Neha Cardigan - Curry leaf
$88.00–$92.00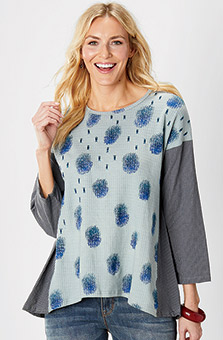 Shona Top - Opal/Grey
$79.00–$82.00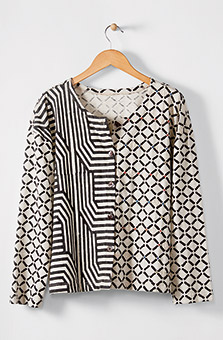 Mysore Top - Natural/Black
$74.00–$78.00
CUSTOMER REVIEWS





Great sweater
Nov 16, 2021
By Mary Cahill
It's warm; it's roomy; it's lovely. I love it.





Relaxed beauty
Nov 8, 2021
By Paula Mintz
The soft fabric is exceptionally comfortable and feels like a hug on the body. I love that this jacket is totally neutral and can be worn with any color.





Interesting and unusual
Sep 12, 2021
By Rochelle Gatlin
The color is somewhat unusual for Marketplace (and I really like gray), and the fabric is new to me. It 's perfect for Fall. Has a cozy, yet cheerful look.