Determined To Find A Way
When Arpit Tiwari needed access to a computer to participate in his online classes, he contacted the team at MarketPlace's Education for Life program. Although the programs were temporarily closed in the early months of the pandemic, staff members were able to accommodate this bright, hardworking and resourceful student. For 6 days a week an intern would unlock the door for Arpit and stay until he was done. Now, a year into the pandemic, although schools are still closed, the center is open full time for all the kids.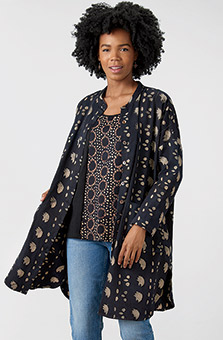 Usha Jacket - Black
$98.00–$102.00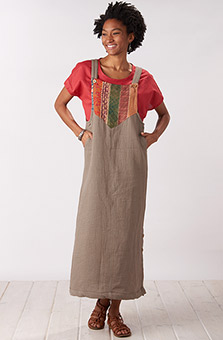 Noori Overall Jumper - Oat/Chindi
$118.00–$122.00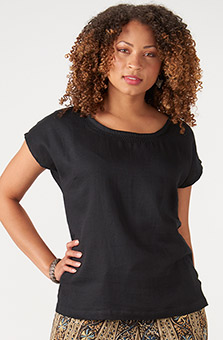 Tivisha Top - Black
$52.00–$56.00
Write a review
---
Great fabric and design
Oct 10, 2021 | By Faye
I'm so happy with this jumper, particularly the substantial feel and density of the beautiful fabric. It hangs well and can be worn without a slip. The cut is flattering with a tight T-shirt underneath. I needed to move the buttons to shorten the straps, which made it fit my 5' 6" frame.
---
Nice color and pattern
Jan 24, 2022 | By Barb
I had a jumper I ordered years ago and it was a Small and it fits loose. So, I ordered a Small again. I had to return for a Medium as it is not such a loose fit. I will have to move the buttons on the straps because I am very short but I will get a lot of use from this jumper. The black and the vertical stripes will help thin and elongate my short, stubby figure. I'm not real crazy about the back pockets as they are very high.
---