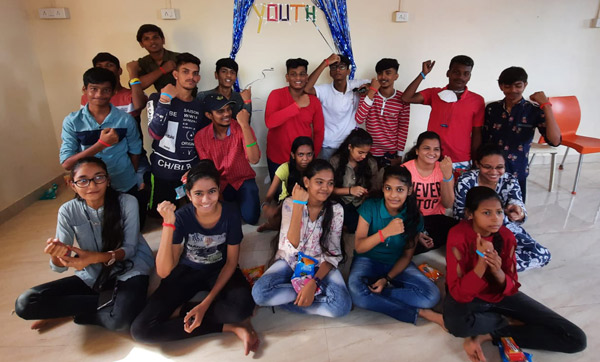 International Youth Day Celebrations
The artisans' children ages 12 and up celebrated International Youth Day on August 12, 2021. It was a day of refection, fun and connection. While they enjoyed getting to know one another, they also discussed serious topics that mattered to them, their communities and the world at large. These important subjects included the caste system, gender equality, the environment, and lack of medical facilities during the pandemic. They were gifted wristbands and the celebrations ended with refreshments.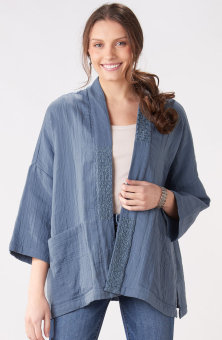 Shimla Jacket - Pond
$112.00–$118.00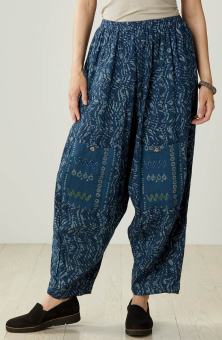 Field Pant - Dark pond
$98.00–$102.00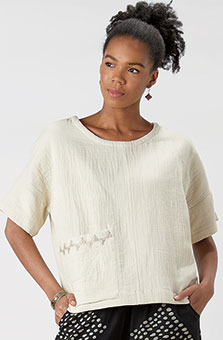 Shalini Top - Salt
Write a review
---
Parisa top
Aug 28, 2022 | By Robin Wilkerson
Love this garment. Pockets could be bigger. Does run big. Please offer more tops with pockets!!!
---
Beautiful
Jan 18, 2023 | By Teresa
This top is well made, sewing, construction is perfect. I like the color & material alot. The fit is great for me. It arrived earlier than expected.
---
LOVE this top
May 3, 2023 | By Janet Hanks
Goes with everything, feels great, I wish I had one in a dozen colors. I get so many compliments on this!
---