Aiming For Better
Rashmi Sharma came to Mumbai after she was married at 21. Her new mother-in-law was an embroidery artisan at Nirmaan and she encouraged Rashmi to join. The warmth and support of her fellow artisans helped Rashmi adjust and gain confidence. She is proud to be able to save some money for her 4-year old son's future. Looking ahead for herself, she plans to learn about computers and fashion design. She had to leave school at 9th grade, but she is not done learning and succeeding.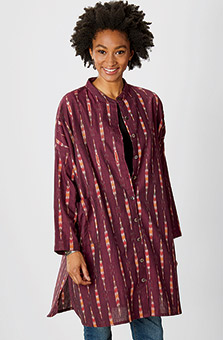 Usha Jacket - Port/Multi
$89.00–$94.00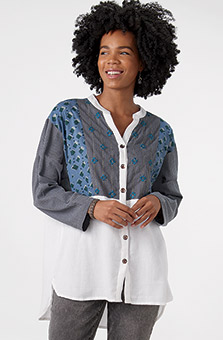 Manipur Shirt - White/Cloud
$76.00–$80.00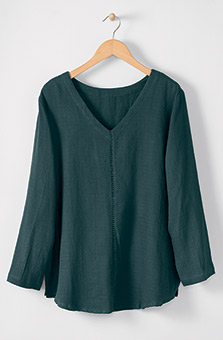 V-neck Divya Top - Cypress
$62.00–$66.00
CUSTOMER REVIEWS





love this top
Nov 15, 2021
By Justine Toms
I have the perfect long-sleeve tee to go with this top . . .I love it!!





Pilani jacket
Sep 23, 2021
By Connie Gregoire
I am totally pleased with this purchase! It is well-made, fits well, and very attractive!





Lovely Jacket
Sep 6, 2021
By Susana Isaacson
This is a beautiful garment. I shop marketplaceindia regularly. Clothes are well made, unique and wash so well. They keep their shape and color and are super comfortable to wear. I also love the philosophy and intent of educating women and creating economic autonomy where it is hard to come by.