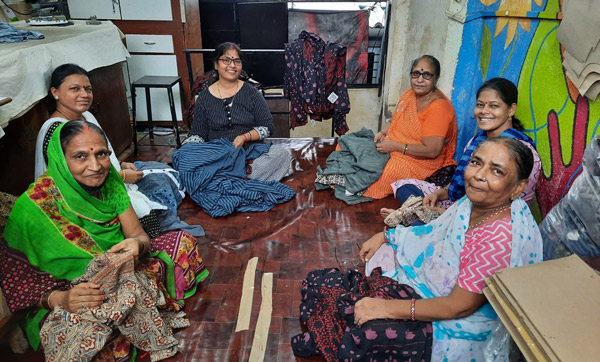 WARE Collective Define Their Brand
WARE (Women Artisans' Rehabilitation Enterprise) was established in 1995 and includes 6 tailors, 20 embroidery artisans, one cutter and two supervisors. They quickly showed their determination to succeed. While they started out in their founder's own home, they soon moved on to first renting a space and then buying their own workshop using savings and loans from the members themselves. The tight–knit group make decisions as a group, celebrate everyone's birthday and are quick to help fellow members. They chose these aspects to sum up their identity:

1.Responsibilities
2.Unity
3.Motivate Everyone For Their Skills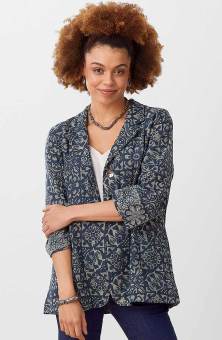 Charu Jacket - Navy/Multi
$128.00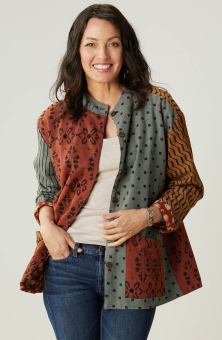 Reversible Chirala Jacket - Herb/Multi/Pepper
$162.00–$168.00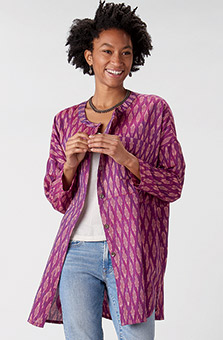 Pilani Jacket - Orchid
Write a review
---
Pilani Jacket
Dec 15, 2022 | By Pamela CampodallOrto
really like the construction. I'm sure I will get a lot of use from it, and big Thank You to the craftswomen that were involved.
---
Lovely Jacket
Jan 21, 2023 | By Carolyn L Zaremba
It is everything I expected. Really well made.
---
Comfortable
Sep 16, 2023 | By CK
Wonderful herringbone fabric with subtle embroidery and just-right neutral colors, especially for fall. Quite oversized but good for layering, and also very comfortable. Fast shipping, as always.
---
Quality, Medium Weight Jacket for the Autumn Season (WARE Collective)
Sep 26, 2023 | By ParkersPlace
I'm 5'5", 130 lbs., and the small is quite oversized. The abundance of expertly applied embroidery and the well-made construction make this jacket unique as well as the use of herringbone weave fabric. I appreciated the fast delivery as the coolness of autumn is now in the air. I also appreciate (as I'm sure other customers do) the additional information regarding the model's height for determining the size I will need.
---