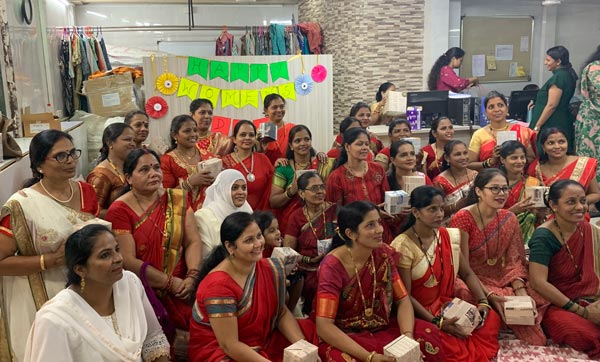 International Women's Day
In 2023, the U.N.'s theme for International Women's Day (March 8) was "Innovation and Technology for Gender Equality." The artisans could really identify with this issue as the restrictions associated with COVID had forced them to find new ways to do business. Many of the solutions involved technology, and women who had hardly used a smartphone became proficient with WhatsApp, product tracking software, and other programs. Celebrating IWD, artisan leaders from all the groups came together to present skits highlighting their new knowledge and use of technology. Video calls replaced in–person meetings, Live Location facilitated product deliveries, and improved tracking systems all combined to not only keep the businesses going, but to actually improve production, efficiency, and the artisans' skills and self–confidence.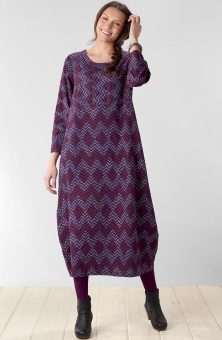 Ratna Dress - Port/Multi
$108.00–$112.00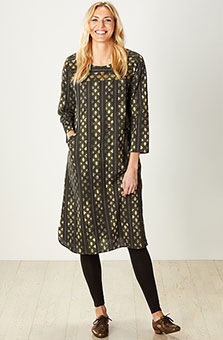 Sarita Dress - Dark olive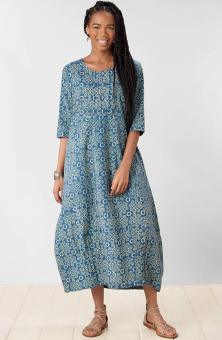 Manjari Dress - Lake
$108.00–$112.00
Write a review
---
A MUST Have!
Sep 9, 2021 | By Sarah Leah
This was the first item I bought from Market Place India. What a high quality garment! I love the how well made it is, the beautiful stitching going down the front is perfectly stitched. I just love wearing this dress. I am definitely going to be a repeat customer.
---
Well made
Sep 15, 2021 | By Lisa Anderson
Very well made and a beautiful color. The neckline was a bit too low so I did a bit of adjustment to not show so much skin.
---
Great style
Apr 30, 2022 | By Anne
I own 5 other Marketplace dresses, and when I saw this new design, I just had to have it! The waist is a true empire-waist on me, but that just makes me look taller. I like the V-neck, but it was too wide for me, pretty much slipping off one shoulder or the other no matter what I did to keep the neckline in place. I had to add some fabric all around the neckline to make it wearable. I still really like it.
---
Another lovely garment
May 29, 2022 | By Kristine Y Allison
This dress is beautiful, flattering and so well made. It has joined the several other pieces I have enjoyed from your company for years now. This may be my favorite!
---