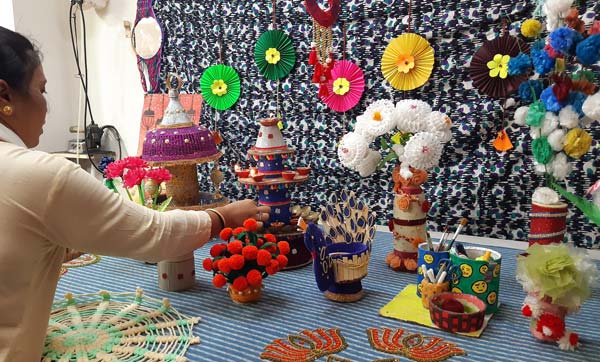 Make From Waste
The women in the Social Action Program decided to find a more eco–friendly way to celebrate festivals. Typically Indian community celebrations produce decorations that are wasteful and bad for the environment, such as figures made of plaster of Paris and toxic paints. The artisans felt that they could make change happen on a personal scale by using recycled and leftover materials. In a friendly competition the women have turned leftover bits of cloth, paper, wax – whatever they find when they clean out their homes for the holiday – into wall hangings, vases, lamps and more.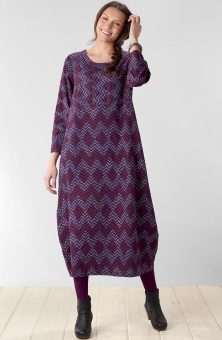 Ratna Dress - Port/Multi
$108.00–$112.00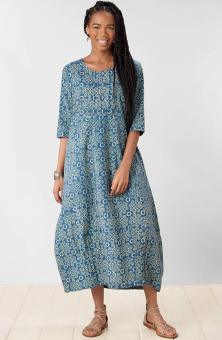 Manjari Dress - Lake
$108.00–$112.00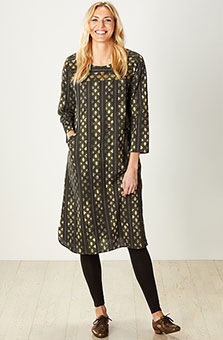 Sarita Dress - Dark olive
Write a review
---
A MUST Have!
Sep 9, 2021 | By Sarah Leah
This was the first item I bought from Market Place India. What a high quality garment! I love the how well made it is, the beautiful stitching going down the front is perfectly stitched. I just love wearing this dress. I am definitely going to be a repeat customer.
---
Well made
Sep 15, 2021 | By Lisa Anderson
Very well made and a beautiful color. The neckline was a bit too low so I did a bit of adjustment to not show so much skin.
---
Great style
Apr 30, 2022 | By Anne
I own 5 other Marketplace dresses, and when I saw this new design, I just had to have it! The waist is a true empire-waist on me, but that just makes me look taller. I like the V-neck, but it was too wide for me, pretty much slipping off one shoulder or the other no matter what I did to keep the neckline in place. I had to add some fabric all around the neckline to make it wearable. I still really like it.
---
Another lovely garment
May 29, 2022 | By Kristine Y Allison
This dress is beautiful, flattering and so well made. It has joined the several other pieces I have enjoyed from your company for years now. This may be my favorite!
---