Running Stitch to Success
The charming hand embroidery on all MarketPlace garments is an important part of the empowerment program. Because it can be started with minimal training, it allows women to get a quick start on earning much-needed income. They can also fit it into their own schedule of household and childcare responsibilities by working at home without having to pay for childcare or equipment.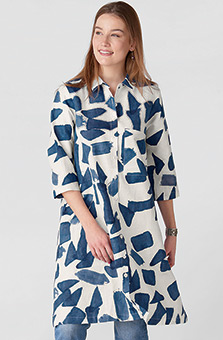 Nahila Shirt - White/Ink blue
$110.00–$116.00
Sowmya Tunic - Crystal rose
$69.00–$72.00
Renuka Tunic - Celery
$68.00–$72.00
CUSTOMER REVIEWS





A perfect tunic for hot weather
May 30, 2021
By Ruta Sevo
I love this tunic and will wear it til it drops





FABULOUS
May 30, 2021
By Sandra Golbert
This tunic is lovely and very cool for hot weather. I love this!