Anshu Gupta Interviews His Grandmother Subhaga Gupta
During the summer of 2021, the children of the artisans were asked talk to their grandparent to learn how things had changed. "There were very limited resources when my grandmother was growing up. Both she and my grandfather would have to sometimes walk miles to buy particular items. You didn't get everything everywhere. But she shared that even though resources were limited, they were happy and life was simple. My grandmother always encourages me to understand importance of education and teaches me the difference between what is right and wrong."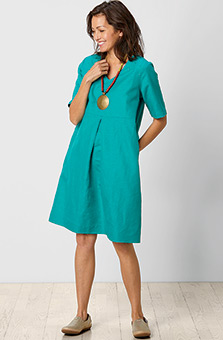 Asmita Dress - Bright teal
$79.00–$82.00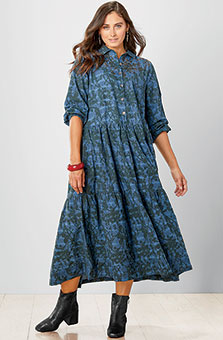 Sohini Tier Dress - Lake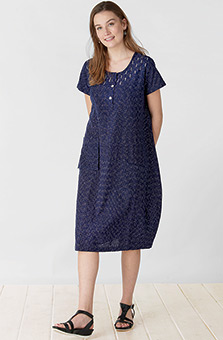 Parola Dress - Navy
$88.00–$92.00
Write a review
---
beautiful dress
Jun 6, 2021 | By debbie
I love this dress. It is so light and so very pretty. I have very hot summers where I live so this is going to be perfect. I am plus size and I wear clothes between 1x and 2x. I purchased the 2x and it was a great fit.
---
Pretty but huge
Feb 23, 2022 | By Dale
Ordered small but this dress is gigantic and makes you look gigantic. Pretty but will return it.
---