Keeping Our Commitment
MarketPlace exists because of the artisan cooperatives and a commitment to empower women. The pandemic has made everything more difficult in India, from finding supplies to shipping and every step in between. One day they can find a supplier for buttons, but the next day that area is shut down. The women and staff in Mumbai are taking on the challenge, as each day brings a new restriction or problem. Unlike some brands, we cannot simply look to other countries for easier sources.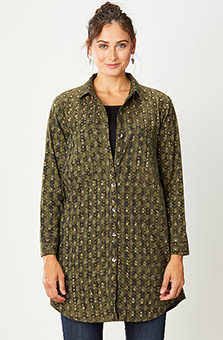 Ritya Tunic - Olive
$89.00–$92.00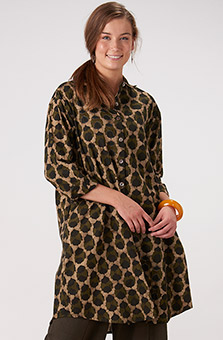 Rima Shirt - Almond/Dark olive
$82.00–$86.00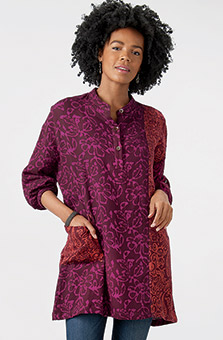 Kimaya Shirt - Dark orchid/Multi
$92.00–$96.00
CUSTOMER REVIEWS





Unique and comfortable
Sep 7, 2021
By Sophia Caparisos
Thus cotton dress is cute and easy to wear. Now I slip it on with sandals and earrings, and I'm ready to go. Later I will wear it over leggings and boots with a textured scarf, which will be perfect for our warming autumn here in the South. I'm very happy with my purchase!





Beautiful!
Sep 6, 2021
By Colette Rost
I love the color and the style suits me. I do have to shorten things a bit as I'm 5'3" and don't always want a flowing length.