Managing Production During The Lockdown
Disruptions caused by the pandemic have forced MarketPlace Mumbai to reinvent some of our systems. We really can't plan for more than a week because closures and quarantines are so unpredictable. An area of Mumbai open to limited movement could be locked down suddenly if COVID-19 cases are reported. Under these circumstances we have had to improve our communications and ability to track delivery of materials and production. This will help us keep customers informed about the availability of products they order.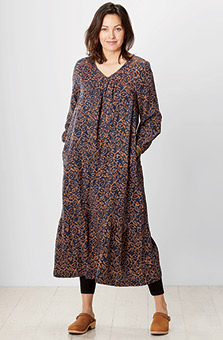 Ashiana Dress - Navy
$112.00–$118.00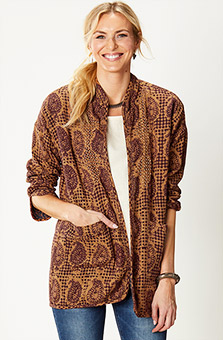 Reversible Majuli Jacket - Dark redwood/Navy
$168.00–$174.00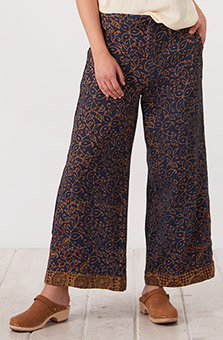 Sangli Pant - Navy
$88.00–$92.00
CUSTOMER REVIEWS





Love it
Dec 22, 2021
By Charlotte A Johnson
This top is really pretty and the material is heavier than other tops which make it perfect for cool weather,





Great Fall Colors
Sep 14, 2021
By Teresa
Love this tunic. The blues and burnt umber colors are terrific & the pattern is lovely. Beautifully made, too.