Sharing Opportunities
Several years ago the artisans helped establish the Armaan Club for their own children. Recently they wanted to extend a hand to other children in their slum neighborhoods. The result is "Education for Life," a combination of study space and programs designed to help children succeed. Children attend Life Skills sessions which cover academic skills social behaviors and emotional maturity. Older children have the opportunity to increase their computer skills. Adolescents are helped to learn about career options and how to develop employable skills.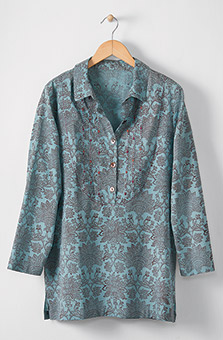 Bhavna Tunic - Dark aqua
$69.00–$72.00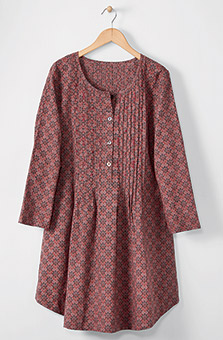 Asmita Tunic - Dusty plum
$78.00–$82.00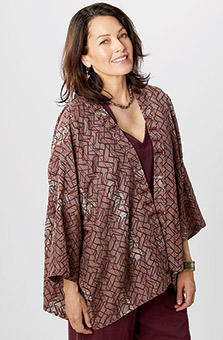 Sunita Jacket - Dusty plum
$94.00–$98.00
CUSTOMER REVIEWS





Love it
Nov 6, 2021
By Gayle Larson
Beautiful shirt. The workmanship is lovely.