Reaffirming The Commitment To Work:
Seeing how the women responded to all the challenges of COVID restrictions with energy and a can–do spirit showed us how impactful our empowerment programs have been. It reinforced our belief that when women are exposed to resources and new ideas, they can take charge and make changes. The women have been determined to work and have come up with very creative ways to get to their workshops and to obtain supplies even when stores were closed.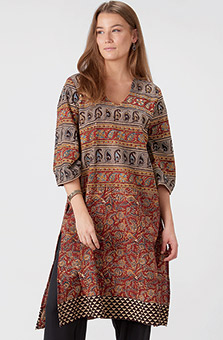 Rajwa Tunic - Red natural dye/Multi
$89.00–$94.00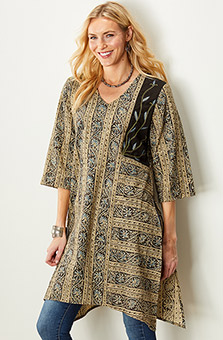 Rashi Kaftan - Olive/Blue
$84.00–$88.00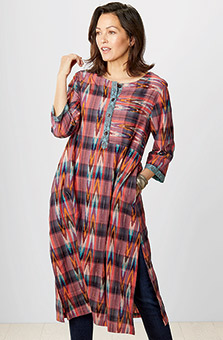 Avanti Kurta - Dusty plum/Multi
$98.00–$102.00
CUSTOMER REVIEWS





Customer
Apr 19, 2021
By Flo Barber
This Kaftan looks good in the picture and just as good in person. It is lightweight and true to size. I love it.





Pretty Kaftan
Apr 8, 2021
By Carolyn
I like the casual easy style, the colors and design of the kaftan. The slit on both sides goes high making it comfortable to move in. Lovely workmanship as always!





Love the material, length abd embroidery but
Apr 4, 2021
By Kate C
The slits on each side were so far up on me I'd have to wear a shirt underneath it. So I had to return it. Love this one too but fir the slits.





Love this
Mar 30, 2021
By Anne Gagliano
This tunic is so cool & well made. Looks gr8 with skinny jeans and/or leggings