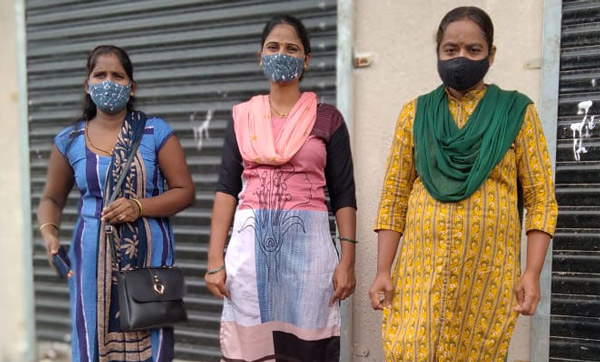 SMM Cooperative Define Their Brand
SMM is located in Nallasopara, roughly 64 kms from Mumbai, and consists of 5 tailors, 8 embroidery artisans and one supervisor. They started in 2015, but it did take a couple of years to stabilize as a group. After that, however, they quickly earned a reputation for excellent management and on–time delivery. They repaid the loan given by MarketPlace to start the cooperative in record time, and have managed their money so efficiently they have started profit sharing more quickly than other groups. They participate in the social programs and particularly enjoy Artisan Day, when they get to express themselves through skits and dances. They identified these aspects to describe their identity:

1.Trust
2.Quality
3.Responsibility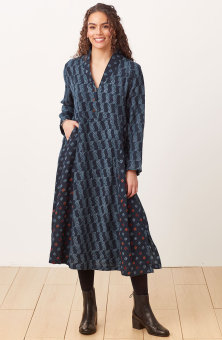 Varuna Dress - Patina
$154.00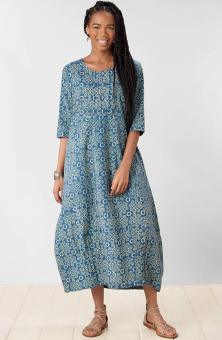 Manjari Dress - Lake
$108.00–$112.00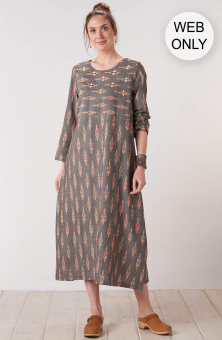 Ratna Dress - Ash
$98.00
Write a review
---
Ratna dress
Aug 31, 2022 | By Leslie
This dress is so elegant and beautifully designed. Would be nice for everyday or very special occasions. The gorgeous (!) fabric hangs fluidly and the lantern hem is charming! The touches of embroidery are pure art! It is very well made (as always) and I am thrilled with it
---
Ratna dress
Sep 4, 2022 | By Svea Barrett
This dress is lovely. I love the detail at the cuffs. The sleeves are slightly tight for this size dress, 3 and 4x should always have roomy sleeves. But I'm keeping it.
---
Beautiful
Dec 10, 2022 | By Dianna Vraney
Cut, Color, Embroidery I can't stop looking at! At first wearing, I was complimented upon entering the restaurant! This dress feels and looks good with a sassy flutter at the 3/4 sleeve. Wore with black leggings and booties. I will get much use of this beautiful dress. The workmanship is superior. Every detail spot on. I own 5 Marketplace items and love each item! I wear an XL U.S. Size and order Marketplace 1X because I want the oversized look. Thank you Ladies!
---
This print is better than the picture shows
Jan 29, 2023 | By Angela
The huge amount of work that went into just making the cloth and embroidering the details is striking. It is made of a mid weight gauze, which is distinct from smooth cotton.
---