Keeping our Commitment
MarketPlace exists because of the artisan cooperatives and a commitment to empower women. The pandemic has made everything more difficult in India, from finding supplies to shipping and every step in between. One day they can find a supplier for buttons, but the next day that area is shut down. The women and staff in Mumbai are taking on the challenge, as each day brings a new restriction or problem. Unlike some brands, we cannot simply look to other countries for easier sources.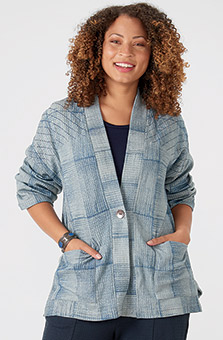 Susheela Jacket - Opal
$102.00–$106.00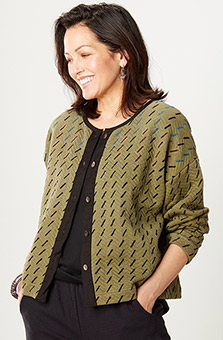 Neha Cardigan - Curry leaf
$88.00–$92.00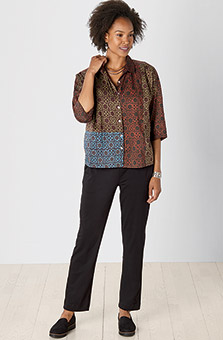 Kavya Pant - Black
$62.00–$65.00
CUSTOMER REVIEWS





Great design, runs a little small
Jan 21, 2022
By Marlee K
I ordered this jacket in my usual size, 1W. It fit, but was a lite snug. I returned for 2W, which is fine. I'm happy with both fabrics. I bought this to go with blues, and green looks good on me. My only reservation is the pockets. I don't buy anything without pockets anymore, but inseam pockets tend to add bulk an look dumpy. Stitching the linings down or using a different kind of pocket would improve this jacket.





great, as usual
Oct 20, 2020
By Linda Klug
just as I expected. Good weight for a double sided cotton jacket so it hangs nicely, well constructed and sewn. Versatile, turned inside out (with the tag clipped off) I can wear it with any colored slacks or skirt.