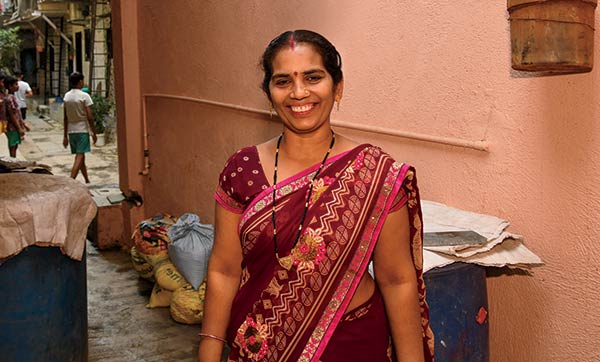 A First Bank Account
Lack of access to banking remains a major financial obstacle for low–income women in India. Indeed, when Marketplace began its financial literacy programs with artisans, none of the women had a bank account. Many did not have access to the necessary documents, others lacked the literacy skills to navigate the bank's application process. As a result, they told us, their cash earnings were rarely saved.

Sangeeta Gupta, an embroidery artisan at SMM Co–operative said, "Before, I did not think seriously about savings and its benefits, but as I heard and listened to everyone, my views changed," she says. "I thought it would be good to keep savings for any sudden happy or sad events. So now I have an account where we do all our daily expenses and another where I put away the extra earnings. My way of thinking and saving has changed."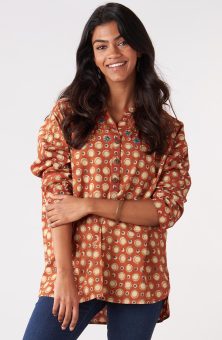 Manipur Tunic - Pepper/Multi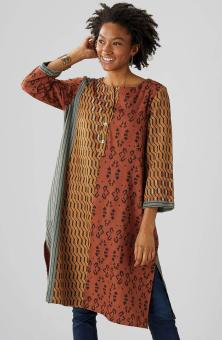 Avanti Kurta - Herb/Multi
$118.00–$122.00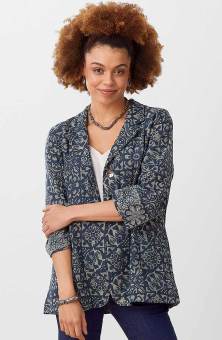 Charu Jacket - Navy/Multi
$128.00
Write a review
---
Chirala Jacket
Dec 5, 2022 | By Kathleen George
This is a lovely jacket; the colors, texture and embroidery combine to make a unique and artful piece of clothing. I like the longer length, pockets and I receive compliments every time I wear it. Best of all is the support to women, their families and communities.
---
Incredible quality and customer service
May 17, 2023 | By Lisa
I bought my mother a jacket for Mother's Day; she LOVED it but I chose a size that was too big. Not a worry though because we were able to go on the website and she found another she loved even more. Exchange was simple. As a quilter she was impressed by the quality of hand stitching and fabric.
---