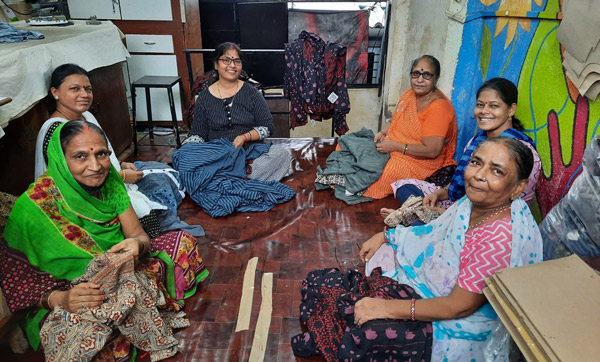 WARE Collective Define Their Brand
WARE (Women Artisans' Rehabilitation Enterprise) was established in 1995 and includes 6 tailors, 20 embroidery artisans, one cutter and two supervisors. They quickly showed their determination to succeed. While they started out in their founder's own home, they soon moved on to first renting a space and then buying their own workshop using savings and loans from the members themselves. The tight–knit group make decisions as a group, celebrate everyone's birthday and are quick to help fellow members. They chose these aspects to sum up their identity:

1.Responsibilities
2.Unity
3.Motivate Everyone For Their Skills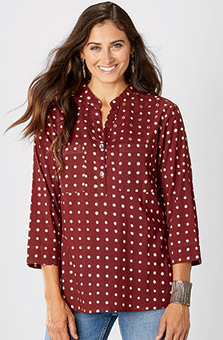 Chinam Shirt - Dark Redwood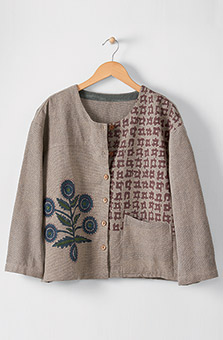 Recycled Yarn Meghna Jacket - Millet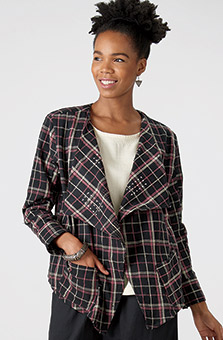 Recycled Yarn Manju Jacket - Black
Write a review
---
My fifth purchase!
Sep 21, 2021 | By Virginia Olstad
I love love love everything! My husband encourages me to "buy more".
---
LOVE IT
Oct 9, 2021 | By beachgirl
So beautiful. So well made. Great fabric. Totally love the fabric patterns.
---
Reversible hacjet
Oct 13, 2021 | By Marty
Excellent sewing colors and workmanship
---
worth every penny
Jan 4, 2022 | By Susan Carole Gold
I was reluctant to spend the money on this jacket, but I loved the design. It is well worth the money. The fabric is a bit heavier than most of the reversible jackets at Marketplace India, so is warm on cooler days. I love both sides of the jacket and would definitely recommend others buying it. The embroidery is well done as usual with this venue's products.
---
New
Nov 24, 2022 | By JoWynn Johns
I have been buying and wearing Marketplace clothes for about 30 years; so I remember when all the clothing was made of the same plain cotton broadcloth. Now there are many different fabrics. I love the texture of this jacket, as well as the design.
---