Valuing Their Independence
When the artisans met to discuss "values to live by" they decided "independence" was central to their lives now. They had to break a lot of rules and overcome many obstacles in order to have the freedom to make their own decisions. MarketPlace has sponsored numerous programs dealing with concepts such as decision-making, rights and respect which have helped the women as they find their own power. They are using their independence to make decisions which can improve the future of their families and communities.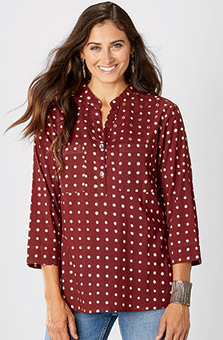 Chinam Shirt - Dark Redwood
$72.00–$76.00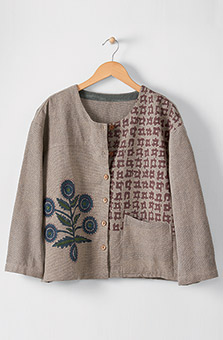 Recycled Yarn Meghna Jacket - Millet
$98.00–$102.00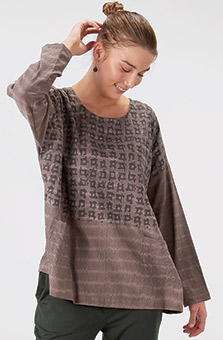 Simran Top - Mushroom
$89.00–$94.00
CUSTOMER REVIEWS





worth every penny
Jan 4, 2022
By Susan Carole Gold
I was reluctant to spend the money on this jacket, but I loved the design. It is well worth the money. The fabric is a bit heavier than most of the reversible jackets at Marketplace India, so is warm on cooler days. I love both sides of the jacket and would definitely recommend others buying it. The embroidery is well done as usual with this venue's products.





Reversible hacjet
Oct 13, 2021
By Marty
Excellent sewing colors and workmanship





LOVE IT
Oct 9, 2021
By beachgirl
So beautiful. So well made. Great fabric. Totally love the fabric patterns.





My fifth purchase!
Sep 21, 2021
By Virginia Olstad
I love love love everything! My husband encourages me to "buy more".