Reaffirming The Commitment To Work:
Seeing how the women responded to all the challenges of COVID restrictions with energy and a can–do spirit showed us how impactful our empowerment programs have been. It reinforced our belief that when women are exposed to resources and new ideas, they can take charge and make changes. The women have been determined to work and have come up with very creative ways to get to their workshops and to obtain supplies even when stores were closed.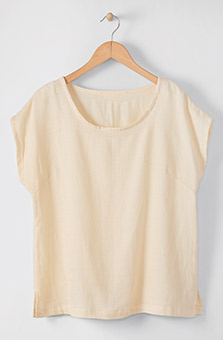 Tivisha Top - Natural
$52.00–$56.00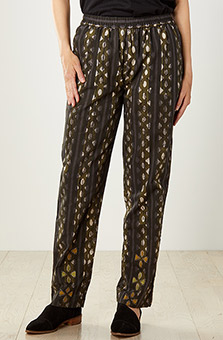 Kavya Pant - Dark olive
$72.00–$76.00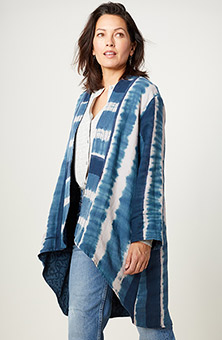 Reversible Shillong Jacket - Bright navy/Ink blue
$136.00–$142.00
CUSTOMER REVIEWS





Overwhelming for a petite
Jan 21, 2022
By Marlee K
I really wanted to love this jacket. Marketplace doesn't carry much in green, and this shade looks great on me. It just had too much bulk for my frame. I'm 5'2" and wear 1W. This jacket overwhelmed me. Also, I ordered the same jacket in blue. It was noticeably smaller than the green one.





Fabulous Jacket
Nov 6, 2021
By Carol Jenkins O'Neill
I ordered the Shillong Reversible Jacket because it is so me (even my thrifty sister agreed). Also, I know from previous purchases that you produce quality, well-made, and properly sized clothing. I love the hand embroidery that embellishes your products. I love your color palette. The jacket fits perfectly and I just love it!