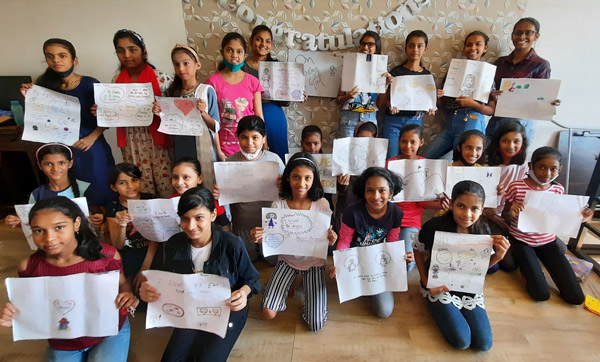 International Day Of The Girl Child
The staff of Share decided to celebrate International Day of the Girl Child on October 11, 2021. This day was established by the United Nations to recognize girls' rights and the unique challenges they face around the world. Share is dedicated to celebrating girls and helping them to reach their potential every day, but it is nice to have one special day. Using films, discussions and art, we considered how girls in other countries also faced discrimination and inequality, but are working towards a just and equal world.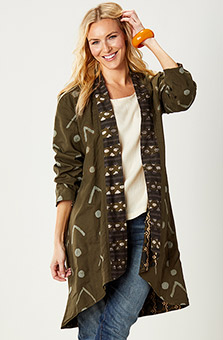 Reversible Shillong Jacket - Dark olive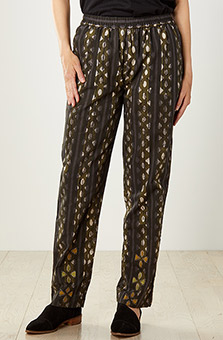 Kavya Pant - Dark olive
$72.00–$76.00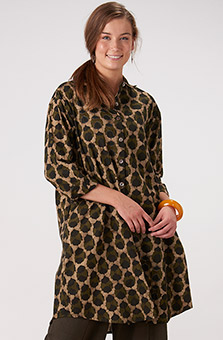 Rima Shirt - Almond/Dark olive
Write a review
---
Beautifully Made Shirt
Sep 7, 2021 | By Elaine
This cotton shirt, i.e. tunic, is very long with shorter sleeves which do not have buttoned cuffs. The print is subtle and beautiful with the embroidery accentuating the print across the shoulders. Presently, the shell buttons are somewhat difficult to undo; however, this may change with repeated wear. To my delight, this order arrived very quickly.
---
Timeless Elegance
Sep 11, 2021 | By Marianne Luther
The tunic is everything I had hoped for. A piece like that is timeless.
---