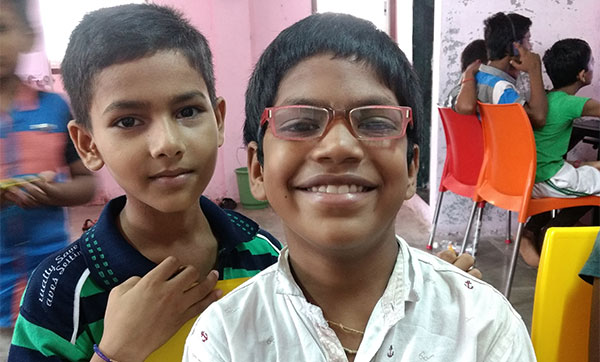 Children are the future
The Armaan Club takes change into the next generation. The artisans, many of whom were taken out of school as children, place a high priority on education for their sons and daughters. The Club was formed at their instigation and continues to evolve with their input. Programs include counseling, mentoring and career guidance. They focus not only on improved academic performance but also teach life skills through recreational activities.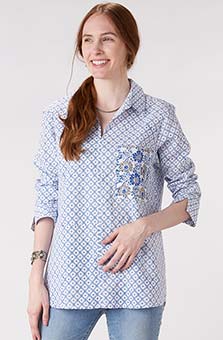 Renuka Organic Tunic - White/Lapis
$118.00–$122.00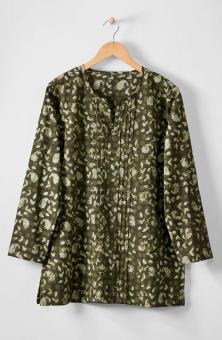 Saanya Tunic - Dark olive/Multi
$74.00–$78.00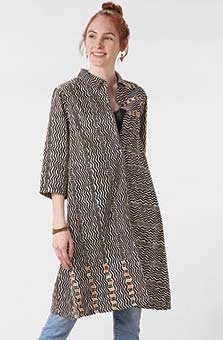 Nahila Organic Shirt - Black/Natural
Write a review
---
Snug
May 12, 2021 | By Bonnie Hirsch
This was part of a birthday present to my daughter, who is a large size 2W. Unfortunately, it is too snug across her shoulders and chest, so I sent it back in exchange for a different top. Thanks to the online size information which gives actual garment measurements as well as body measurements, I am pretty sure that the replacement top will fit her comfortably. She likes the styles of Marketplace clothes as well as their comfort.
---
The tunic looks so good on me
May 18, 2021 | By Kathy Wright
I like the design and colors. However, I have large arms and a round shape & it was not comfortable. This was not a problem because I like to sew & fix clothing. I bought a piece of fabric in light grey and made gussets under the arms that don't show at all. Now it fits perfectly and I love to wear it.
---