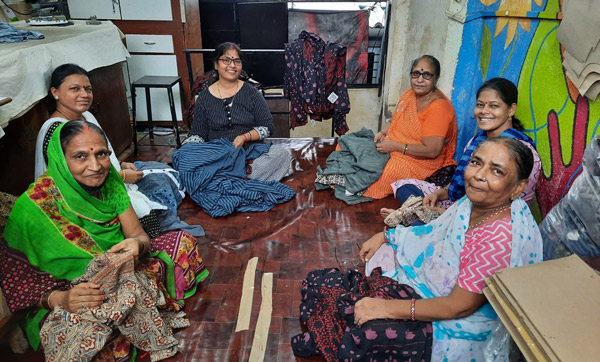 WARE Collective Define Their Brand
WARE (Women Artisans' Rehabilitation Enterprise) was established in 1995 and includes 6 tailors, 20 embroidery artisans, one cutter and two supervisors. They quickly showed their determination to succeed. While they started out in their founder's own home, they soon moved on to first renting a space and then buying their own workshop using savings and loans from the members themselves. The tight–knit group make decisions as a group, celebrate everyone's birthday and are quick to help fellow members. They chose these aspects to sum up their identity:

1.Responsibilities
2.Unity
3.Motivate Everyone For Their Skills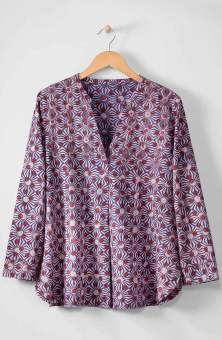 Damini Tunic - Purple/Multi
$78.00–$82.00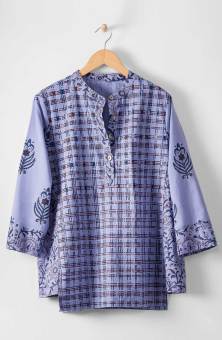 Ritika Organic Tunic - Light periwinkle/Multi
$118.00–$122.00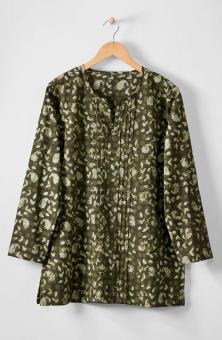 Saanya Tunic - Dark olive/Multi
$74.00–$78.00
Write a review
---
Lovely but light weight
Sep 22, 2021 | By Nan Lee
I was hoping for a cotton with greater 'heft'; this tunic is quite nice and fits well, but the actual cloth seems a bit flimsy to me.
---
Bright Navy Tunic Saayna
Oct 7, 2021 | By Mary Jane Sjoblom
It is beautiful however the arm sleeves were too tight and I was very disappointed. But my daughter whose very close to my size found it fit her perfectly so I gave it to her which made us both happy.
---