Focus On Health And Happiness
"Darpan" means mirror and the Darpan program gives the artisans the opportunity to look at different aspects of their lives and find ways to lead happier, healthier lives. Sessions have ranged from examinations of the women's roles in tradition and real life to health-related surveys. One survey indicated high levels of stress. Yoga sessions have proved to be a popular and effective therapy.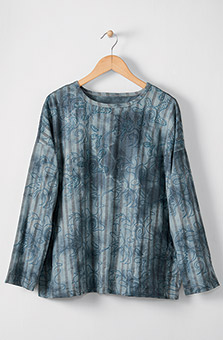 Nitika Top - Opal
$88.00–$92.00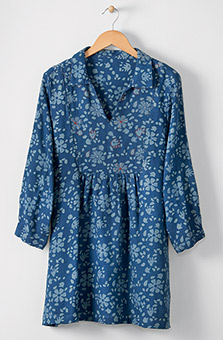 Shilpa Tunic - Ink blue
$82.00–$86.00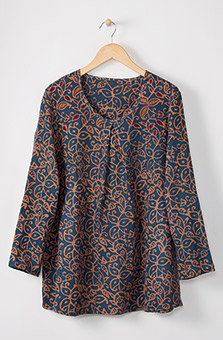 Ramya Top - Navy
$72.00–$76.00
CUSTOMER REVIEWS





Bright Navy Tunic Saayna
Oct 7, 2021
By Mary Jane Sjoblom
It is beautiful however the arm sleeves were too tight and I was very disappointed. But my daughter whose very close to my size found it fit her perfectly so I gave it to her which made us both happy.





Lovely but light weight
Sep 22, 2021
By Nan Lee
I was hoping for a cotton with greater 'heft'; this tunic is quite nice and fits well, but the actual cloth seems a bit flimsy to me.