Focus on health and happiness
"Darpan" means mirror and the Darpan program gives the artisans the opportunity to look at different aspects of their lives and find ways to lead happier, healthier lives. Sessions have ranged from examinations of the women's roles in tradition and real life to health-related surveys. One survey indicated high levels of stress. Yoga sessions have proved to be a popular and effective therapy.
Sikkim Jacket - Cranberry Rye
$74.00–$78.00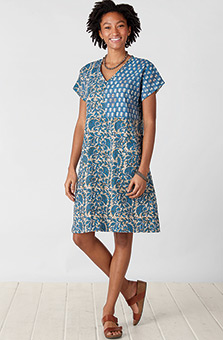 Rishika Dress - Cornflower/Multi
$79.00–$82.00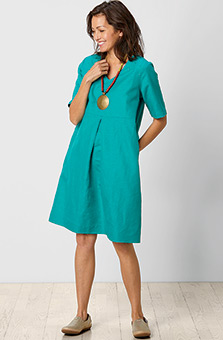 Asmita Dress - Bright teal
$79.00–$82.00
CUSTOMER REVIEWS





Alas, too short
Sep 23, 2021
By Jean Washington
The style is wonderful and unique. Unfortunately it is one inch less than the advertized length and about three inches less than I (5'7") need. If it was a straight or A line skirt that might be okay, but because it is a bunched up gathered cotton skirt, it doesn't hang down..tends to ride up. So reluctantly, I returned it. Would be great on a shorter person.





A new Favorite Dress
Aug 11, 2021
By Jane
This dress replaced a Marketplace of India dress I bought 25 years ago. That one was my favorite dress of all time. I literally wore it to shreds! This is the same comfortable fabric. Love the style, the fit, and particularly the colors! Products from this company are made to last. Easy to wash, easy to wear. I might not wait 25 years to buy my next one.





Marketplace Dresses
Jun 29, 2021
By Carol Juliano
I have recently bought three dresses from Marketplace. I love the fabrics and the comfortable fit. None of the dresses matched exactly with the catalog photograph, but I am flexible and found them all to be quite beautiful.