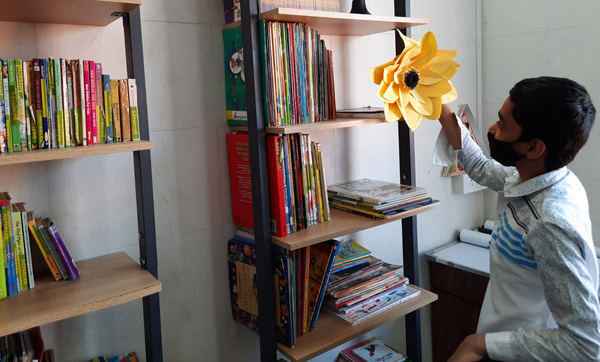 A Library At The Education For Life Program
The Education for Life program has partnered with the Share A Book India Association to establish a library at the center. The EFL children were totally involved in choosing and displaying books. They could hardly believe they could not only attend reading sessions at the center, but also take books home! Their mothers also play a part incorporating books into their home lives. Sometimes the mothers read to the children, and sometimes, if the mothers cannot read, the children read to them.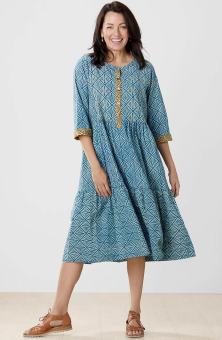 Kashvi Dress - Blue agave
$104.00–$108.00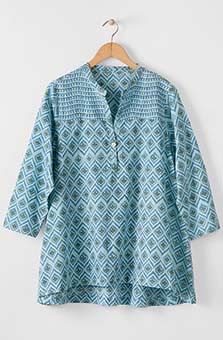 Priyanka Tunic - Cottage blue
$82.00–$86.00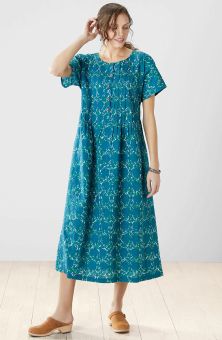 Long Chameli Dress - Lapis/Multi
$104.00–$108.00
Write a review
---
Runs big, but I love it
Jul 18, 2022 | By Beth McGilvray
The extra small is still enormous! I weigh 140 and it would fit someone much bigger than me. Still, the colors are perfect, pockets are big enough for a phone or keys, the cotton isn't scratchy.
---
Will be a favorite
Jul 26, 2022 | By Cheryl
I absolutely love this dress. As soon as it comes out of the wash I'm wearing it again. The cotton is so light and it works perfectly in this hot climate where I live. I don't iron, but I'm able to get most of the wrinkles out of the dryer. I can't think of anything bad to say about this dress!
---