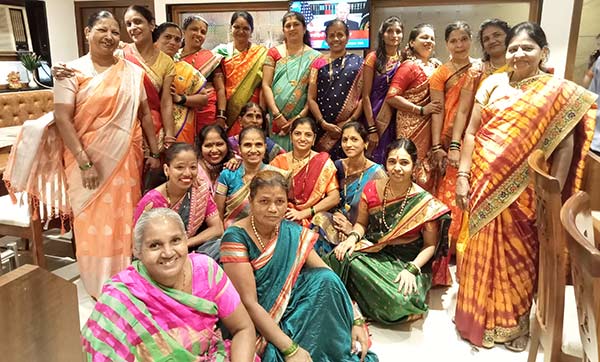 Arpan Cooperative Define Their Brand
Established in 1999 in Thane, roughly 29 km from Mumbai, Arpan has 10 tailors, 9 embroidery artisans and one manager. This is a group of strong and opinionated women who at times have lively "discussions." They are, however, quick to put aside differences to support one another, such as when they confronted an abusive husband, telling him if he did not change his ways he would have to answer to all of them! They also take on community problems such as clean water. Yet they also know how to have fun, celebrating festivals in coordinated saris and flowers. They identified with the following:

1.Unity
2.Support Each Other
3.Enjoying Every Moment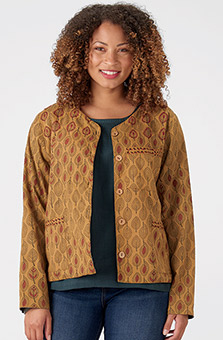 Reversible Indrani Jacket - Cypress/Brass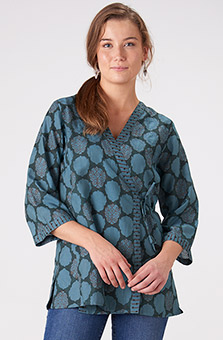 Mayuri Wrap Top - Cypress
$88.00–$92.00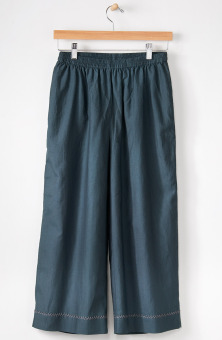 Nuja Layering Culottes - Cypress
$75.00–$78.00
Write a review
---
As nice as it looks
Nov 13, 2021 | By Ruta
I love this design, with two contrasting levels. And the color! It is roomy and you may want one size smaller than you normally wear.
---
Beautiful dress
May 15, 2022 | By Reinette thurman
Runs large...I am exchanging for a smaller size. Very light and breezy . Needs a slip . Dress it up or down .
---