Taking Advantage of the Time Out
Udyog Kala Kendra, the workshop which produces much of our block print and batik fabrics, is usually humming with activity. The printing blocks tended to pile up here and there, making it difficult to find any particular one. The enforced work stoppage gave them the opportunity to do a massive workshop reorganization. Over 120 carved wood blocks were cleaned up, divided into categories and carefully catalogued according to size and pattern. This will prove very useful in the future — no more hunting!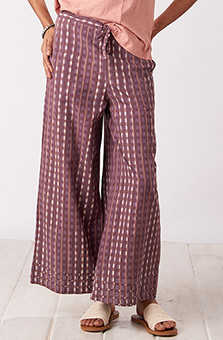 Sangli Pant - Plum
$82.00–$86.00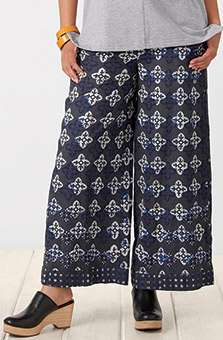 Sangli Pant - Mineral
Meenu Tank - Sand/River
Write a review
---
Very artful pants
Jul 4, 2021 | By Rochelle Gatlin
These pant are very artful and interesting, as well as beautiful and comfortable. They go perfectly with a top and jacket from MarketPlace, as well as just about any tee shirt or shirt.
---
Nice summer option.
Jul 12, 2021 | By Gina McMather
Pretty color. Comfortable. Cool but covered.
---