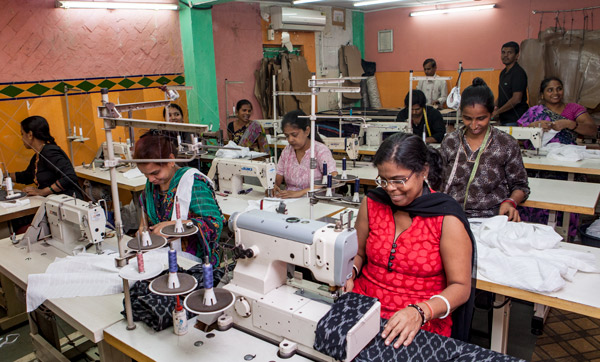 Nirmaan Cooperative Define Their Brand
Nirmaan is one of the oldest and largest groups, consisting of 12 tailors, 20 embroidery artisans, one cutter and two supervisors. Some of the artisans have actually been there for 30 years, and they have seen much growth. When clashes arise in the group, these elders often can intervene with wise suggestions to defuse the situation. It is a lively group, but everyone has the same goal. Whenever a change is considered, they hash it out before coming to a consensus. They love learning new things and are always eager to participate in social programs and events. Nirmaan chose these four aspects to describe their identity:

1.Unity
2.Hard Work
3.Quality
4.Communication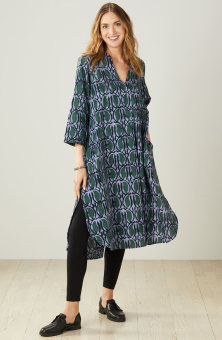 Kurta Dress - Light periwinkle/Multi
$108.00–$114.00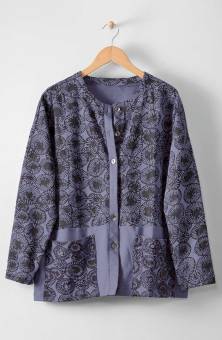 Nimita Organic Jacket - Periwinkle
$128.00–$132.00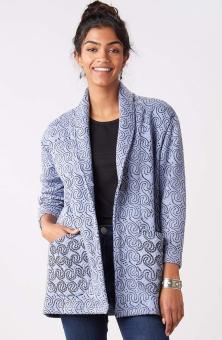 Nivetha Jacket - Light periwinkle
$128.00–$132.00
Write a review
---
Perfect winter dress!
Nov 30, 2022 | By Ruth
This is the perfect weight for winter. Easy to wear with leggings. I'd like to see more dresses like this -- roomy terry knit, below the knee, with pockets! More saturated colors, please!
---
Can't wait to wear it.
Dec 14, 2022 | By Nina
This dress is beautiful. The color is a little darker than the online picture but that's great by me. I will have to see if a long sleeve turtleneck under and fleece leggings will be warm enough for me right now. Otherwise I'll have something to look forward to wearing when the weather warms up.
---
Gorgeous dress
Dec 17, 2022 | By Shirley
This dress is in a color I love and designed with creativity I appreciate. It is well-made and fits beautifully. The embroidered design is gorgeous. The Marketplace clothing that I have purchased so far is delightful and unique to my wardrobe. Brava to the designers!
---
another great dress
Jan 14, 2023 | By Sharon Orlet
perfect for donning after the beach, or just going around town. Look at the embellishments. They are beautiful!! And this gives work to those who need it, and who are also veery talented at what they do. I buy from marketplace more than any other store.
---