Different Circumstances Call for Individual Responses
For the first three months of total lockdown, MarketPlace continued payments to the artisans. When the restrictions loosened, the women who live near their workshops could go there for work. However, some women, particularly the older or unwell, were reluctant to leave home. Other artisans who live nearby are helping them by taking their pieces back and forth so that they can still work and earn. For those women who live further away, MarketPlace has continued to pay them. Different circumstances call for individual responses.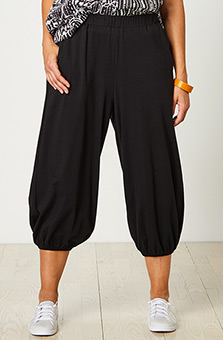 Saira Pant - Black
$54.00–$58.00
Shipra Tank - Black/White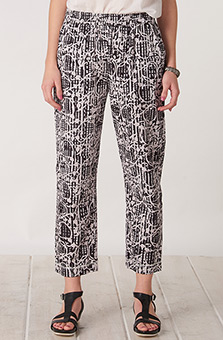 Kavya Pant - Black/White
$69.00–$72.00
CUSTOMER REVIEWS





beautiful tunic
Jun 19, 2021
By bjw
I have nothing but compliments for the gorgeous tunic which can be worn as a blouse or on top of a sleeveless top. The fabric is a nice weight and the design is really elegant and unusual like many of Marketplace products. Size is as expected.





Sanjoli top
Jun 15, 2021
By Shirley R Gordon
Beautiful black and white top. I love it. Well made and fits well.





Perfect
Jun 10, 2021
By Susan Tellock
This garment is beautifully made and the design is so interesting. with a touch of pretty embroidery by the buttons. I plan to wear it as a shirt and also as a jacket with a T shirt underneath. I set the color as suggested, which only took a couple of minutes, although there did not seem to be any loss of color . I ordered a Petite Large which is the same size I would buy in a T shirt and it was perfect. This is a versatile piece to wear any where and will certainly be with me when I travel.





A stunning print
Jun 2, 2021
By Rochelle Gatlin
This is a bold and beautiful print, and the shirt is very comfortable. The embroidery is especially artful, and makes the shirt elegant.