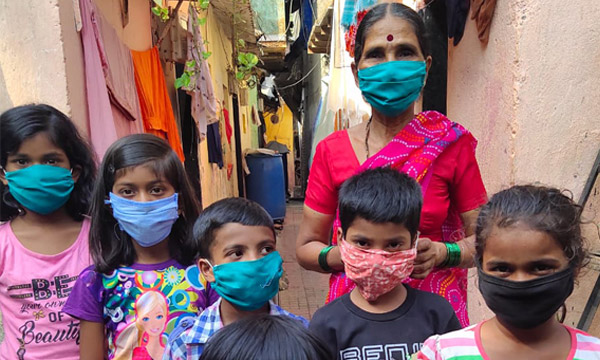 Thinking of Others Even During Hard Times!
When the lockdown order came down, many of the artisans responded by thinking about others. Even before the medical experts recommended them, they somehow knew masks were going to be important…so they decided to sew some. Using chindis, scrap fabric, they came up with a design and made face masks not only for themselves, but for their neighbors. They found a safe way to distribute over 300 masks, free of charge.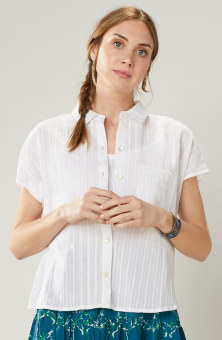 Adira Shirt - White
$56.00–$59.00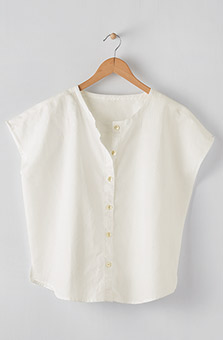 Savya Top - Soft white
$58.00–$62.00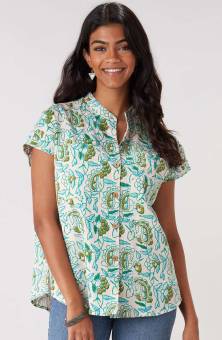 Pranay Shirt - Natural/Mediterranean blue
$88.00–$92.00
Write a review
---
Love the top
Mar 20, 2021 | By DebbyLA
I am a big girl and this fits well (3w with 50 inch bust) After washing a couple of times I may take in the sides a little (linen sometimes shrinks). 75% linen and 25% cotton but not stiff and wrinkly as linen can be but holds its shape. Green is slightly sagey. It looks sophisticated and not cheap (not a neon white). Hand stitching subtle and lovely. Seams look well made. I know I will enjoy in the hot weather. It goes very well with the stripped pants.
---
Delightful Savya Top
Apr 8, 2021 | By Carolyn
Very pretty design and a comfortable fit for my 1x body. Workmanship is excellent.
---
Light and breezy
Jun 9, 2021 | By Susan Wigley
I love this too already. Know it will be a staple through o our hot, humid summer. Works by more in other fabrics, The white and teal are a very nice, cool look.?
---