Designing Woman
When Mehmoda began as an embroidery artisan 25 years ago, she was unsure of herself: "I would not have believed I had the talent to design embroidery." But staff workers and her fellow artisans recognized that she had skills, imagination and leadership potential. Today she creates original designs for the design workshops. She was also one of 5 artisan who traveled to Kutch for special training. Kutch is famous for fine needlework and Mehmoda was inspired to continue to develop and improve her craft.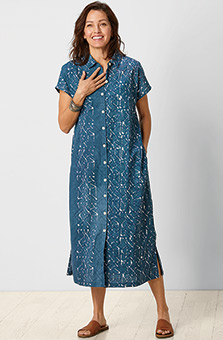 Varani Shirt Dress - River/White
$92.00–$96.00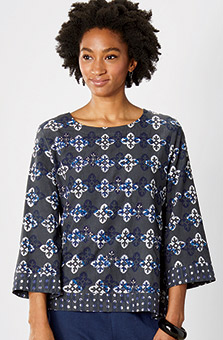 Devika Top - Mineral
$69.00–$72.00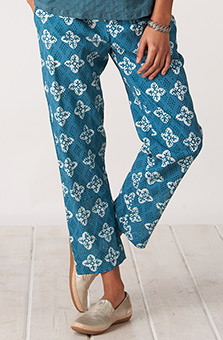 Kavya Pant - Capri teal
$69.00–$72.00
CUSTOMER REVIEWS





Love it!
Apr 3, 2021
By Elena
I have several Shalini tops. Every Spring I look to see what the new ones will look like! This is by far my favorite! I love the color. I love the lightweight fabric of all of the Shalini tops. And I like that they have short sleeves...but not tight little cap sleeves. Perfect top for hot summer days. (I typically wear an XL in ladies clothes. At Marketplace the L works for me.)