Children are the future
The Armaan Club takes change into the next generation. The artisans, many of whom were taken out of school as children, place a high priority on education for their sons and daughters. The Club was formed at their instigation and continues to evolve with their input. Programs include counseling, mentoring and career guidance. They focus not only on improved academic performance but also teach life skills through recreational activities.
Sikkim Jacket - Cornflower/Multi
$79.00–$82.00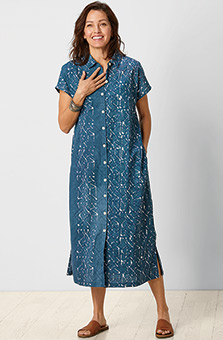 Varani Shirt Dress - River/White
$92.00–$96.00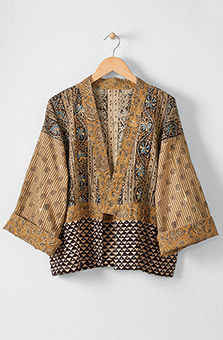 Sikkim Jacket - Olive/Black
$82.00–$86.00
CUSTOMER REVIEWS





Comfortable and classy
Jun 18, 2021
By ALice Engelman
This attractive jacket has the muted blues that go well with my basic navy wardrobe. It is comfortable and lightweight: perfect as an added layer on a cool summer evening.





Great tops, arrived quickly
Jun 6, 2021
By Quan Yin Lynne Williams
Great tops, arrived quickly





Elegant style and pattern
May 15, 2021
By Rochelle Gatlin
I like the style of this jacket and will wear it with the matching top, and with other tops. I love the embroidery on the jacket and the lovely patterns.