Independence From Fear
Suman Mali, embroidery artisan at Ranphul Mahila Mandal, is grateful that her work as an embroidery artisan allowed her to make changes in her life. She was able to install a toilet in her house so that her family no longer had to make the difficult and potentially dangerous walk to the public toilets. Before starting at the cooperative, she had never seen Mumbai and was frightened of the crowds. Now she navigates train trips with aplomb. The Armaan Club helped her to build a good relationship with her children.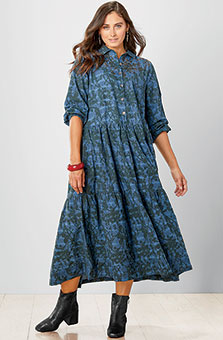 Sohini Tier Dress - Lake
$176.00–$182.00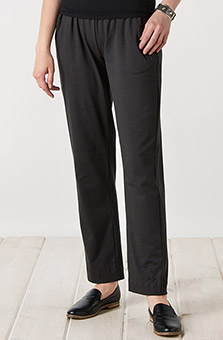 Kavya Pant - Bottle green
$62.00–$65.00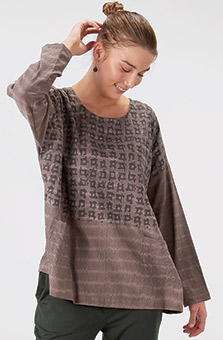 Simran Top - Mushroom
$89.00–$94.00
CUSTOMER REVIEWS





Great fabric and fits
Nov 3, 2021
By Liz Ginno
This top is nice and blousy and I love the color and fabric.





Very nice but very wide
Sep 16, 2021
By Anne Goodwin
This top is really well-made, the fabric is a mid-light weight smooth cotton, and the colors and print are very attractive and subtle. I'm usually a size L, or 12-14. This top, in size S, was humongous on me. The sleeves are normal, but it is cut very very wide in the body. I like things loose, but this was too much for me. But, if you like that kind of very wide top, this is for you!





Beautiful as always.
Sep 6, 2021
By Joan Shroyer-Keno
Perfect with my black keratin pant. Love the pockets