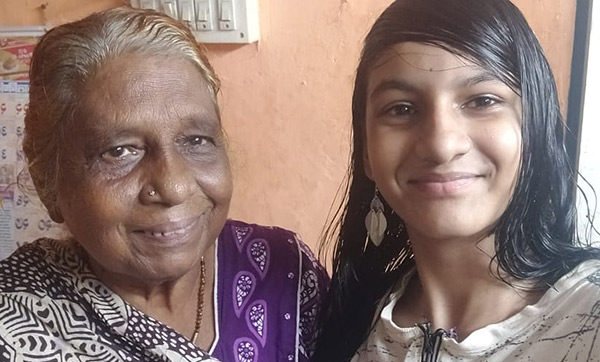 Prajakta Medhe Interviews Her Grandmother Sevanti Medhe
During the summer of 2021, the children of the artisans were asked talk to their grandparent to learn how things had changed. "My grandmother told me how they used letters and telegrams in their times. Today we just make a call and our uncle comes to pick us up at the railway station. There was no way to tell if the trains got late or there was any problem on the way. What I really like about my grandmother is that she is a very caring person."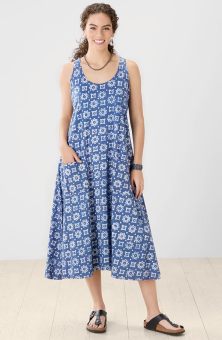 Supriya Dress - Tranquil blue
$104.00–$108.00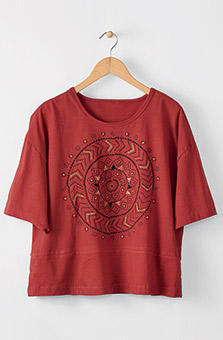 Kiara Pullover - Red
$68.00–$72.00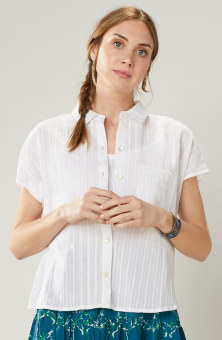 Adira Shirt - White
$56.00–$59.00
Write a review
---
Lovely
Jul 10, 2023 | By I'm Saying
I love everything about this dress, 5+++ rating!
---
Beautiful dress!
Jul 13, 2023 | By Yvonneh12
Well made. High quality fabric. But I only have 1 "complaint". The dress does not come in a Petite length. So, I will either have to shorten it or wear it down to my shoes.
---
A Brick Red
Jul 20, 2023 | By Gardener
I love the Supriya dresses and this one is just great. Everyone's eye for color is different, but I see this one as more of a dullish brick red. So don't expect something bright.
---
Great dress
Sep 14, 2023 | By Amy M
I love this dress, it is a beautiful colour and has a lovely drape and flow. I was worried the neckline might be slightly low but it was perfect. The pockets are a nice plus!
---