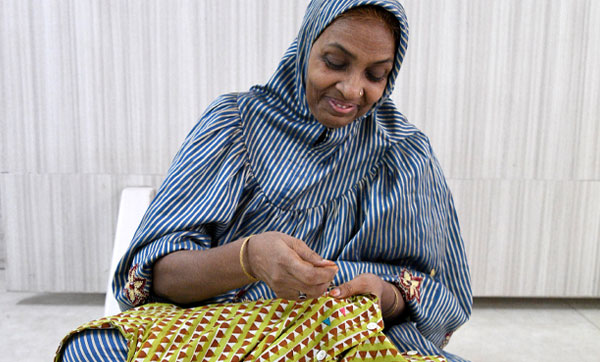 Embroidery Key To Independence
How can little stitches add up to empowerment for women? Since hand embroidery can be done without special equipment, the women can do it at home. They can also do the work on a schedule that suits them. Many women collect the pieces from the workshops after they have cooked, cleaned, and taken their children to school. They complete the embroidery in the evenings while their children study or sleep. Flexibility is beautiful…and empowering.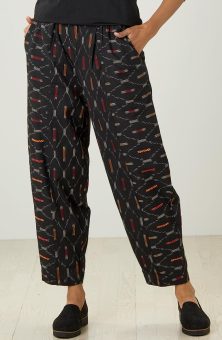 Nadima Pant - Black/Multi
$78.00–$82.00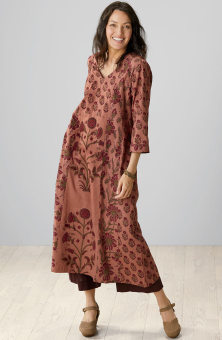 Shaziya Dress - Ambrosia/Multi
$132.00–$138.00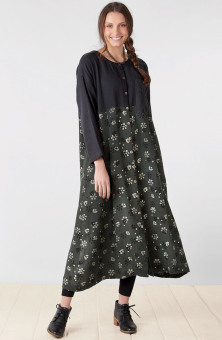 Benali Dress - Fir/Black
$98.00–$104.00
Write a review
---
Simply Beautiful
Sep 5, 2022 | By Chris
This dress fits well and is well made. I am usually a size L, but always buy my dresses here in a M and they fit well. It's cuter than it even looks in the catalog.
---
My husband said
Sep 19, 2022 | By Barbara
It's been a bit rough with shopping online. And then I saw this dress and I thought, "I'll order it!" I am a trifle larger because of medications I need to take and so finding a dress has been hard. This dress, I put it on and SMILED. I walked right out to my husband in the next room and he did not need prompting and fell in love with this dress also. It hides "things" well and it modest enough for office work or a party. Also the IKAT gives it a beautiful texture. It's my favorite piece of clothing and to finally find a dress that is well made and looks great, well I'm over the moon. Thank you.
---