Celebrating International Yoga Day
Yoga classes came into being in 2018 when the women wanted to improve their health and reduce stress. At first there were difficulties finding space, but then COVID shut down in–person meetings and the classes went online. Many of the artisans still practice Yoga daily. They decided to celebrate International Yoga Day as a group by dressing alike: black and white yoga clothes. Many of them had never worn pants before, and the consensus was pants and a T-shirt are much more comfortable than a saree for doing yoga!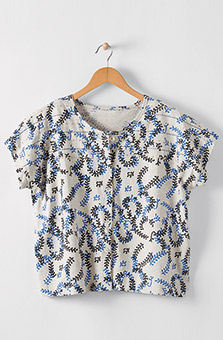 Bela Top - Oatmeal/Lapis
$69.00–$72.00
Mathura Tee - Crystal rose/Multi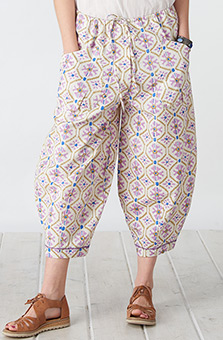 Dhulia Pant - Flax/Crystal rose
Write a review
---
Goes with Nashita shirt
Mar 29, 2021 | By Carolyn
This Tee shirt dresses up the Nashita shirt and makes the outfit quite something else, which is why i bought it. i would wear the two with a pencil skirt for any occasion.
---
Tivisha's shirt
Apr 5, 2021 | By Sacha Rukin RN
This button up shirt is beautifully stitched with vibrant colors and soft fabric. Their sizing is large. I usually order a large size 14 US but I order a Medium at Marketplace and they all fit well.
---
Mopmop
Jul 9, 2021 | By Marty E Rauser
Excellent fit, beautiful colors
---