Supporting Independence
The artisans have been holding meetings to talk about the values that are central to their lives now. For many, the independence they now enjoy is in stark contrast to their lives before MarketPlace. In many cases their families tried to restrict both their freedom of thought and action. Nasreen appreciates that her family supported her decision to work. Her income not only pays regular household bills and school fees, but also her father's extensive medical expenses.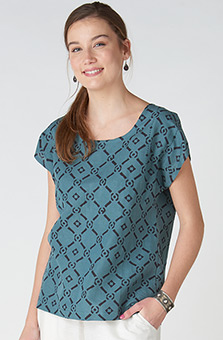 Tivisha Top - Agate
$62.00–$65.00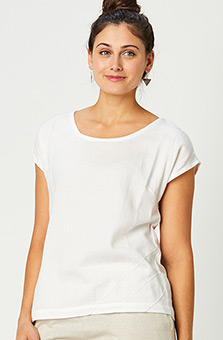 Tivisha Top - White
$42.00–$45.00
Avni Top - Natural/River
$62.00–$65.00
CUSTOMER REVIEWS





Mopmop
Jul 9, 2021
By Marty E Rauser
Excellent fit, beautiful colors





Loving it
Jun 4, 2021
By M. Swift
I've been ordering from your company for the past 3-4 yrs. I've been happy with all of the items I've ordered . I havey worn the last item received yet; but I'm very happy with it. The colors are bright and soothing. And I'm very impressed with receiving my order within a week. Very impressed. Loving it!!





Excellent. Looks terrific and way to stay cool in the heat.
May 31, 2021
By Ruthie Morss
Fits as promised and looks exactly as pictured, both of which are important to me. Finally, a way to look put together while walking to the subway or going to do errands. And nobody else has it. Cool, high quality fabric. I am wearing it on zoom calls. I can be comfortable without looking sloppy. Have always enjoyed shopping here. I am fair-skinned and with light brown hair. Looks very well. thanks!