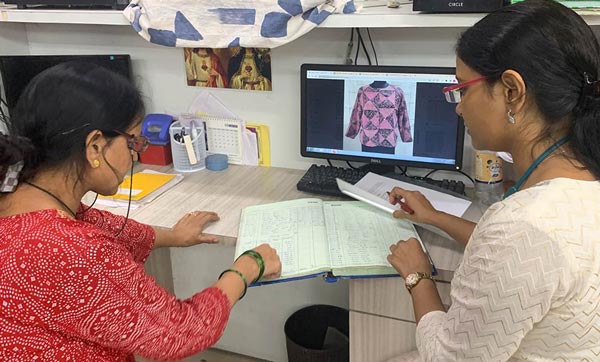 Auditing for Best Practices
Audits of each Cooperative and Collective are conducted every year. The aim is to make sure that all groups are compliant with the systems required to ensure hygiene, health and safety standards. Since we are a Fair Trade Organization, it is also extremely important for us to check that all artisans are being paid on time and in accordance with the fair price agreements we have established. Other important areas which the audit process is designed to identify, evaluate and record are fair distribution of work, involvement in social programs, and the artisans' awareness of their roles and responsibilities as members of working cooperatives. Growth and productivity are checked to see if any help is required. The latest audit took special notice of how the groups are handling new technology.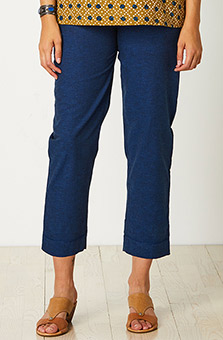 Kavya Pant - Indigo
$72.00–$76.00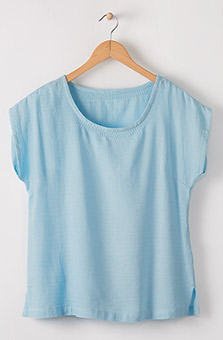 Tivisha Top - Cottage blue
$42.00–$45.00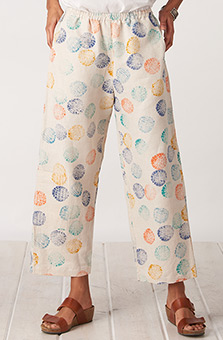 Kesari Pant - Flax/Multi
Write a review
---
A fun & cool shirt
Jun 3, 2022 | By Aleta Akhtar
This is a great top for hot weather, having a loose fit and lightweight fabric. And I love the colors and design.
---
Fun design
Jul 11, 2022 | By Deb
This is so fun, the design is wonderful. The top is very comfortable.
---