Taking Advantage Of The Time Out
Udyog Kala Kendra, the workshop which produces much of our block print and batik fabrics, is usually humming with activity. The printing blocks tended to pile up here and there, making it difficult to find any particular one. The enforced work stoppage gave them the opportunity to do a massive workshop reorganization. Over 120 carved wood blocks were cleaned up, divided into categories and carefully catalogued according to size and pattern. This will prove very useful in the future — no more hunting!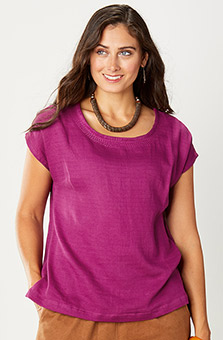 Tivisha Top - Dark orchid
$52.00–$56.00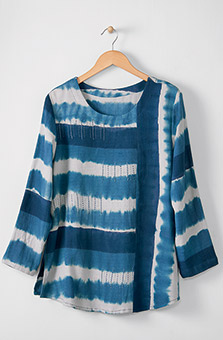 Divya Top - Bright navy
$78.00–$82.00
CUSTOMER REVIEWS





Love the V-neck Divya Blouse
Dec 31, 2021
By Holly Hurst
I love this blouse- the color is bright and gorgeous. Living in Florida where it's 85 degrees in December, this is a "winter" top for me. Cotton crepe fabric is lightweight and easy care. Love it.