Determined To Find A Way
When Arpit Tiwari needed access to a computer to participate in his online classes, he contacted the team at MarketPlace's Education for Life program. Although the programs were temporarily closed in the early months of the pandemic, staff members were able to accommodate this bright, hardworking and resourceful student. For 6 days a week an intern would unlock the door for Arpit and stay until he was done. Now, a year into the pandemic, although schools are still closed, the center is open full time for all the kids.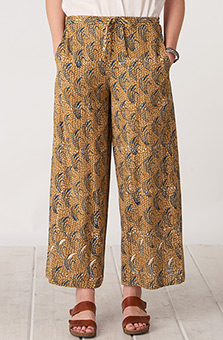 Sangli Pant - Wheat/Indigo
$74.00–$78.00
Sikkim Jacket - River/White
$79.00–$82.00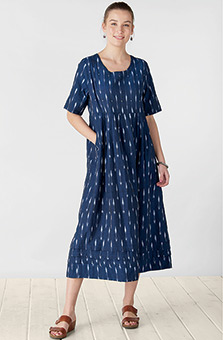 Nylah Dress - Indigo
$92.00–$96.00
CUSTOMER REVIEWS





Lovely Dress!
Jun 10, 2021
By Sarah
This is my third purchase from your company and every one of the garments has been beautiful and as advertised. I continue to wear all of them. Your clothing has given me distinctive style and welcomed addition of skirts and dressed back into my wardrobe. I am so proud of the work your women are doing-especially during the pandemic.





Runs small
Apr 19, 2021
By Caroline Lucic
Your sizing has changed, not as consistent as it used to be