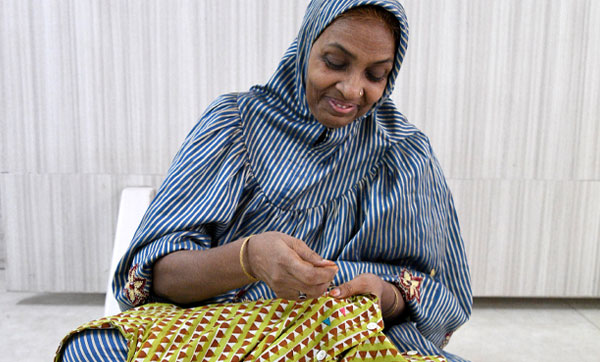 Embroidery Key To Independence
How can little stitches add up to empowerment for women? Since hand embroidery can be done without special equipment, the women can do it at home. They can also do the work on a schedule that suits them. Many women collect the pieces from the workshops after they have cooked, cleaned, and taken their children to school. They complete the embroidery in the evenings while their children study or sleep. Flexibility is beautiful…and empowering.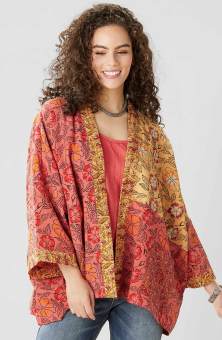 Sunita Jacket - Punch/Multi
$108.00–$112.00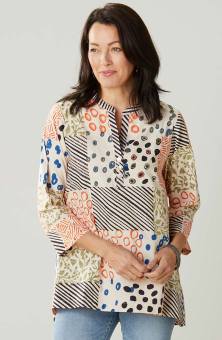 Priyanka Tunic - Multi
$98.00–$102.00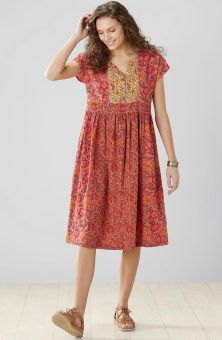 Manali Dress - Punch/Multi
$118.00–$122.00
Write a review
---
Flattering top
Apr 7, 2023 | By Ruth Gregory
When I received the top I washed it and it looked like it had been ironed when it dried. The first time I wore it I received several compliments. Thank you for having brighter colors. It fits true to size and washes well.
---
I Love Marketplace
May 10, 2023 | By Priscilla Camilli
I am always pleased with clothes purchased at Marketplace. The Vibha tunic I just
bought is well-made and comfortable. I love the pattern. I do wish it had pockets.
---
Delightful!
May 13, 2023 | By Margaret Faulkner
First compliment from my husband on a garment in quite a while. It fits just right and feels trim without being tight. The colors are deep and rich, a corally kind of shade rather than orange. And, of course, the embroidered patch makes the garment. It's just the right length-long enough for modesty's sake but not so long as to be cumbersome. This one's a keeper.

---