Different Circumstances Call for Individual Responses
For the first three months of total lockdown, MarketPlace continued payments to the artisans. When the restrictions loosened, the women who live near their workshops could go there for work. However, some women, particularly the older or unwell, were reluctant to leave home. Other artisans who live nearby are helping them by taking their pieces back and forth so that they can still work and earn. For those women who live further away, MarketPlace has continued to pay them. Different circumstances call for individual responses.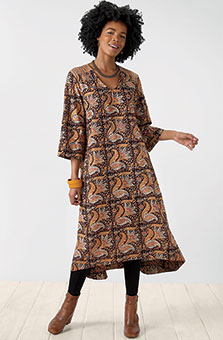 Zarine Dress - Black natural dye/Multi
$110.00–$116.00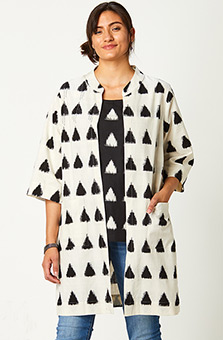 Nabila Jacket - Natural/Black
$110.00–$116.00
Meenu Tank - Black/Natural
$66.00–$69.00
CUSTOMER REVIEWS





Wonderfully made
Jul 5, 2021
By Abby
I love this dress! It fits well and the fabric is great for the high summer temperatures here. I love the pattern and the pockets.





Beautiful print
Apr 19, 2021
By Millicent Smith
I love this dress and will have to make sure I don't wear it everyday.